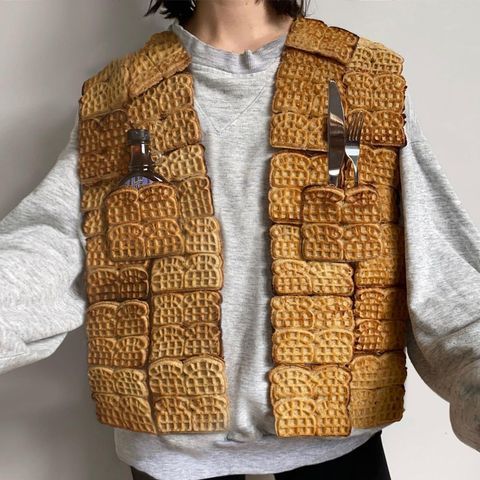 Nicole McLaughlin has mastered the art of turning food items into clothes. From cupcakes, to toast to sandwiches to old candies, the designer was able to spin eclectic wearable items that invoke nostalgia and promote sustainable utility. McLaughlin has no fashion background; she taught herself how to sew and opted for recyclable or edible materials as 'fabrics':
But so much more exists behind the balloon slippers and air-freshener vests. Nicole McLaughlin is trailblazing the future of sustainable waste behind-the-scenes, working with mega brands to change the way fashion is created. To get some insight on her simultaneously delectable and altruistic projects, CR sat down with Nicole for a broad chat on all things sustainability, design, and social media.
Check out the full interview with McLaughlin here!
Image credit: Nicole McLaughlin
Source: neatorama