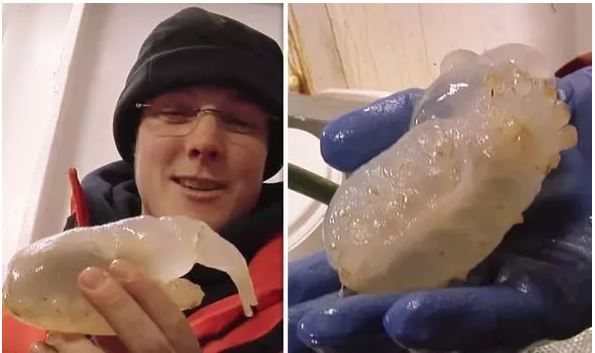 As usual, scientists have been hard at work trying to kill us all. Most recently, a team of these reckless researchers traveled on board a New Zealand research vessel to Antarctica, where they found a previously-unknown form of life beneath two miles of ice. Rather than leave it there to slumber in peace, they brought it back to the ship!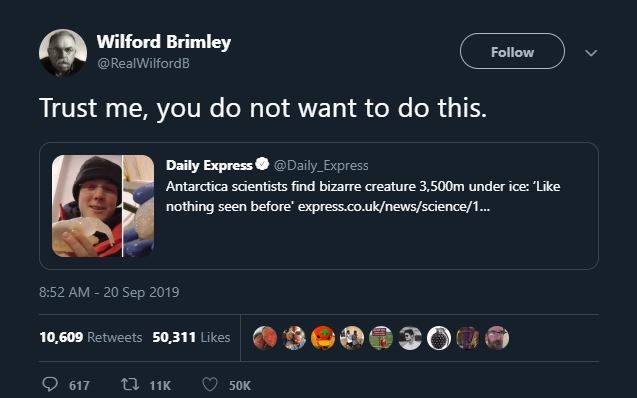 Wilford Brimley, an actor who starred in the 1982 documentary The Thing, knows something about the dangers of reviving mysterious lifeforms in the Antarctic.
The Express, a British tabloid, says that the scientists are calling it a "sea cucumber," which is a pretty cute name for our new eldritch masters.
-via Aelfred the Great | Image: Tracks
Source: neatorama