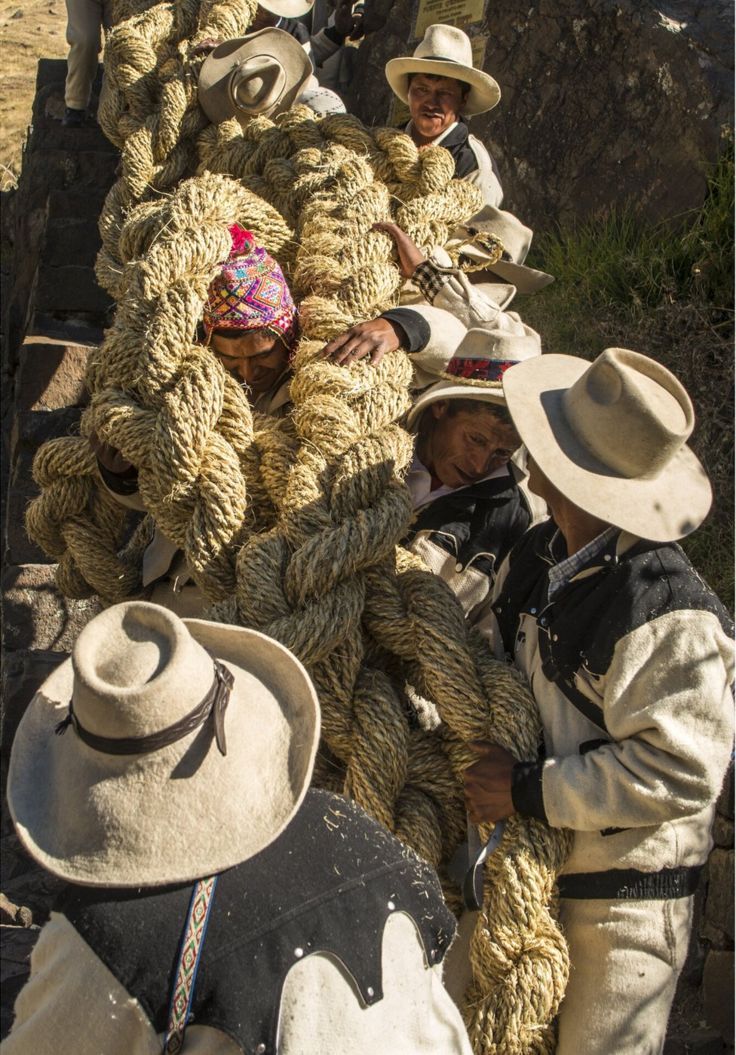 The Q'eswachaka bridge, declared a World Heritage Site by Unesco in 2013, has a beautiful story behind its makings every year.
For at least 600 years, this bridge has been in its place, together with the tradition that was passed from one generation to another; that is, every year, they reconstruct the bridge using grass. Here, the men work in making the bridge and the women weave the smaller ropes. 
During the first day of the reconstruction, men gather around the old bridge and weave the smaller ropes into bigger ones. The main support of the bridge comes from six large three-ply ropes about one foot thick, each containing about 120 of the original thinner ropes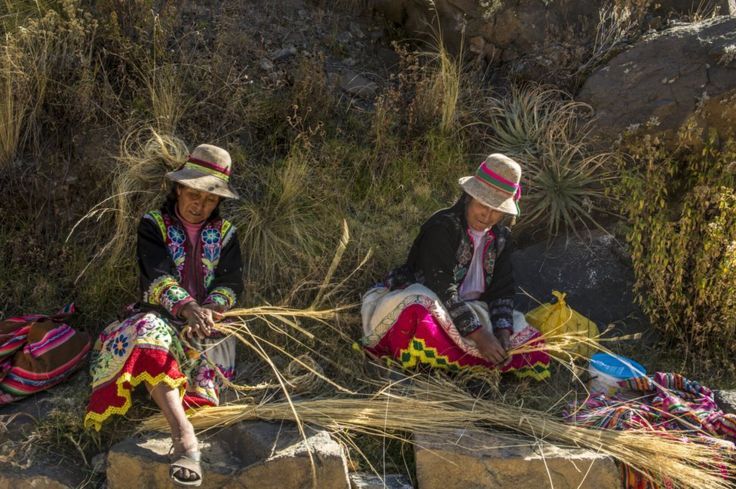 Each family contributes sections of two-ply rope, woven by hand using a type of hardy grass, known locally as qoya ichu. In order to be more pliable, the grass has to be first beaten with a round stone and then soaked in water.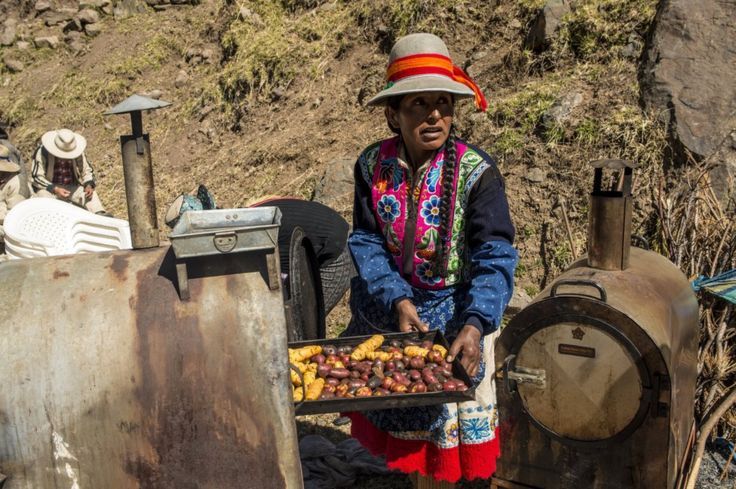 While everybody is busy, several villagers cook in wood stoves which have been brought from the villages for the occasion. Chicken, cuy (guinea pig) and trout from the Apurimac river are the most common dishes prepared, all accompanied by locally grown potatoes of different shapes and colours.
The old bridge is cut away and allowed to float downstream, where it will simply rot away, as it is made of grass.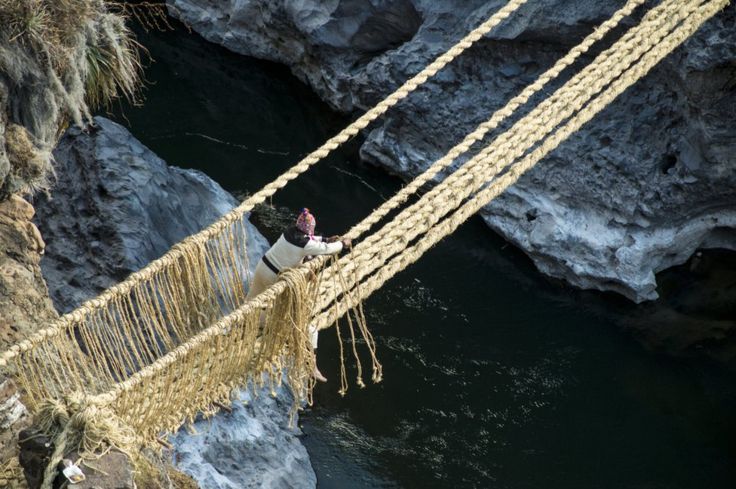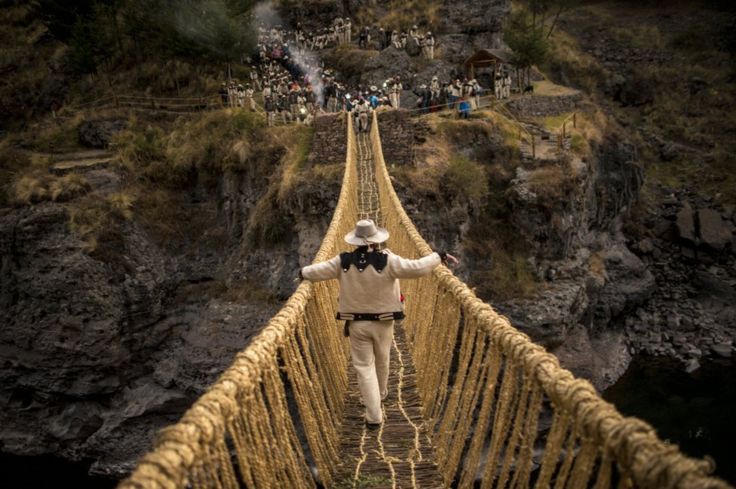 The BBC has the rest of  the story and more photos of the bridge making process
Image Credits: Jordi Busqué
Source: neatorama