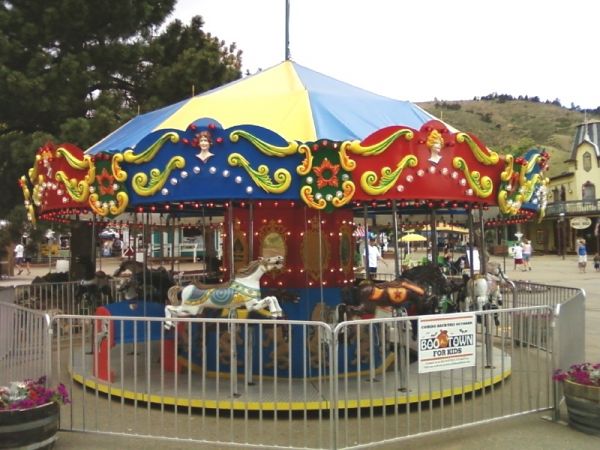 Heritage Square Amusement Park in Golden, Colorado, operated continuously from 1971 to 2018. Built on the theme of the area's prospecting history, it includes a miniature town, an Old West train, an Alpine slide, and plenty of rides. But the park closed for good in June, and now the contents are up for auction. It's your chance to purchase your very own roller coaster!
According to Norton Auctioneers' brochure, bidders at next week's sale of a "COMPLETE AMUSEMENT PARK," can buy rides built as far back as 1963, along with a 1980 "space shuttle," a 1993 spinning teacup ride, and nine swan paddle boats—eight white, one black. And in true arcade game fashion, it's wise to have a solid wad of cash to play, as the auction prefers cash paid in full on the day of. But don't worry: buyers of the park's largest items will have additional time to transport their casual new Ferris wheel away in something other than a sedan.

If you'd like a piece of the park but can't quite incorporate a swan boat or two into your lifestyle, the auction also boasts the sale of a chili cheese dispenser, soft-serve machines, metal gazebos, cash registers, round (or square) trash cans, and a 36-hole mini golf set up for your backyard.
Read the story of Heritage Square at Atlas Obscura, and see what will be on the auction block in this brochure.
(Image credit: Xnatedawgx)
Source: neatorama