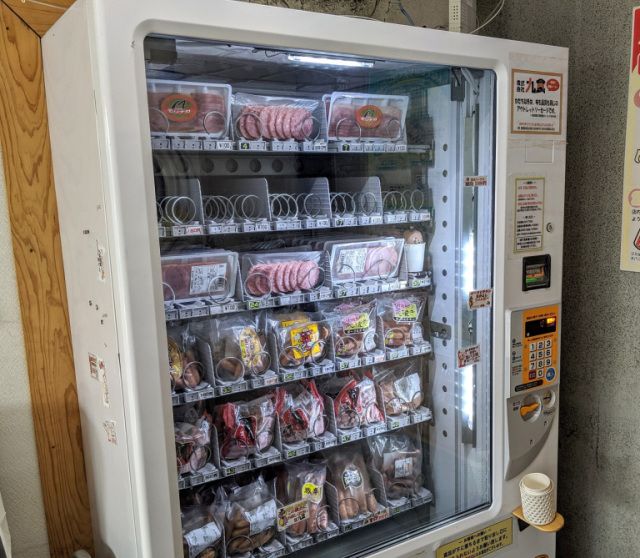 When I heard about the bacon vending machine in Ohio, I was happy. I thought, "Yeah! America still has what it takes!"
Meanwhile, Japan yawns. Granted, vending machines are a high art form in that nation. But Sora News 24 mentions in an off-hand manner that its reporters found a pork products vending machine in a laundromat in Fukuoka City.
It's located in an office building that contains the headquarters for a pork company. From this vending machine, the company sells defective products that weren't quite up to spec. Think of it as a little scratch-and-dent store, but for ham.
In addition to ham, it sells pork sausages and bacon. So it's like a full-service grocery store inside a laundromat.
Source: neatorama