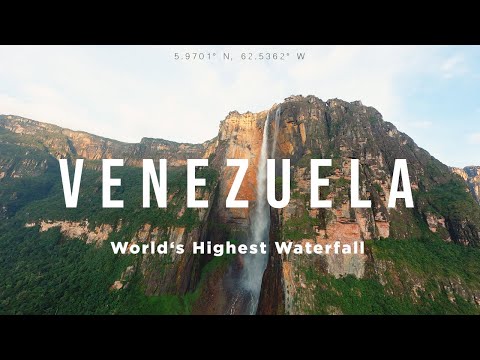 Watching the entire footage honestly made me feel a little dizzy. It's still amazing, though! Filmmaker Ellis van Jason released a video of his first person view (FPV) drone shot of diving over the edge of Angel Falls in Venezuela, the tallest waterfall in the world. Here's a fun fact: without a use of a drone, the mesmerizing footage would be impossible to capture:
Unlike typical drones, FPV drones are controlled using a headset that has a live transmission of the flight that puts the pilot in a visual position that feels to them as if they are driving the drone from a tiny front seat.
Many drones are capable of showing the perspective of descending down the waterfall, but only FPV drones have the aerial speed and maneuverability to do so in a way that makes the pilot — and the viewer — feel as though they are flying.
"It's like you're a bird," van Jason says toCNN. "You can fly wherever you want."
Source: neatorama