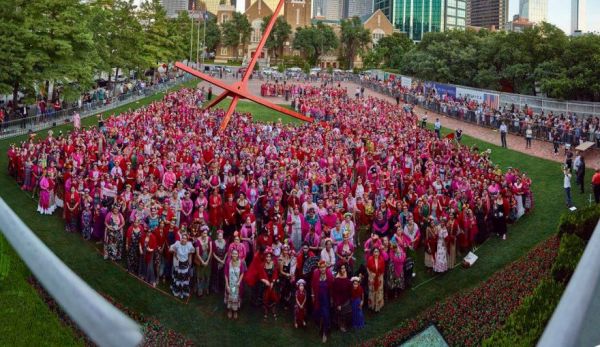 (Image credit: Dallas Museum of Art via Facebook)
July 6th would have been artist Frida Khalo's 110th birthday. In honor of the occasion (and to promote their current exhibition of Khalo's works), the Dallas Museum of Art held the Frida Fest. Part of the festival was an attempt to gather the most Frida Khalo impersonators ever in one place. More than 1000 people participated.
The museum had a makeup artist on hand to give people complimentary Frida makeovers, in service to the museum's semi-strict rules for what exactly constitutes "dressing like Frida." Impersonators were required to have a unibrow, either drawn in makeup or made with fake (or, presumably, real) hair. They had to wear no less than three artificial flowers in their hair, wear a below-the-knee floral dress (no slits!), and don a red or pink shawl.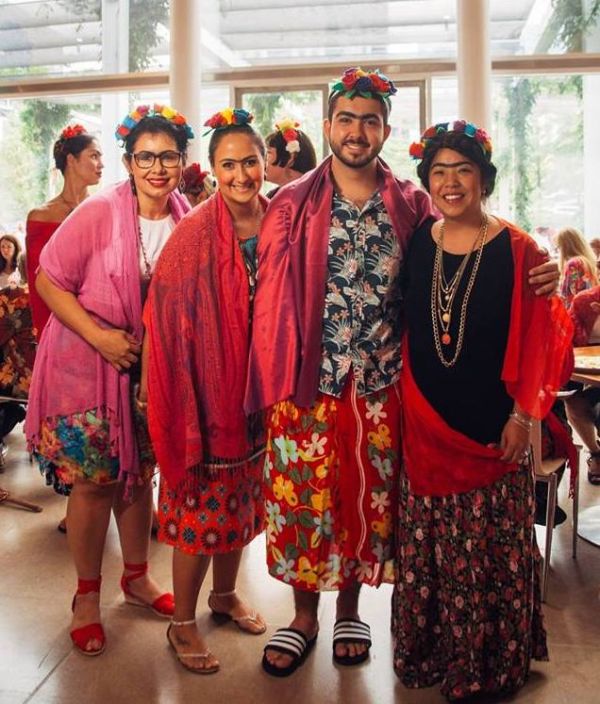 (Image credit: Ashley Gongora and Kathy Tran via Facebook)
The museum has sent the evidence to Guinness, and expects to hear back within a few months. See more pictures from Frida Fest at Mental Floss.

Source: neatorama