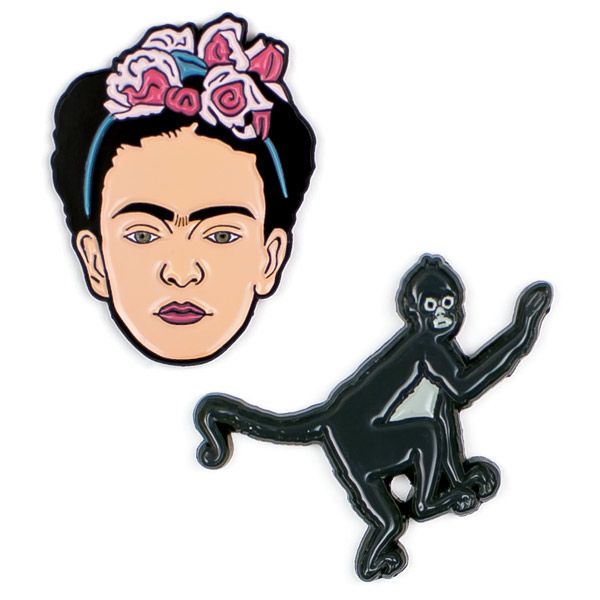 Frida Kahlo and Monkey Enamel Pin Set
Frida Kahlo de Rivera is one of Mexico's most famous artists. Her works were inspired by nature and embraced a native folk art style. While her striking images seem almost fanciful, she actually claims to have never painted dreams. Instead she dared to paint her own colorful reality.
Let the fearless Frida Kahlo, and her monkey companion, remind you that you have wings to fly with the Frida Kahlo and Monkey Enamel Pin Set from the NeatoShop. This fabulous set includes a Frida Kahlo pin and monkey pin. They are a wonderful additional to any outfit, or bag, and are a fantastic reminder to be your own muse.  
Be sure to check out the NeatoShop for more great items. New items arriving weekly. 
Source: neatorama