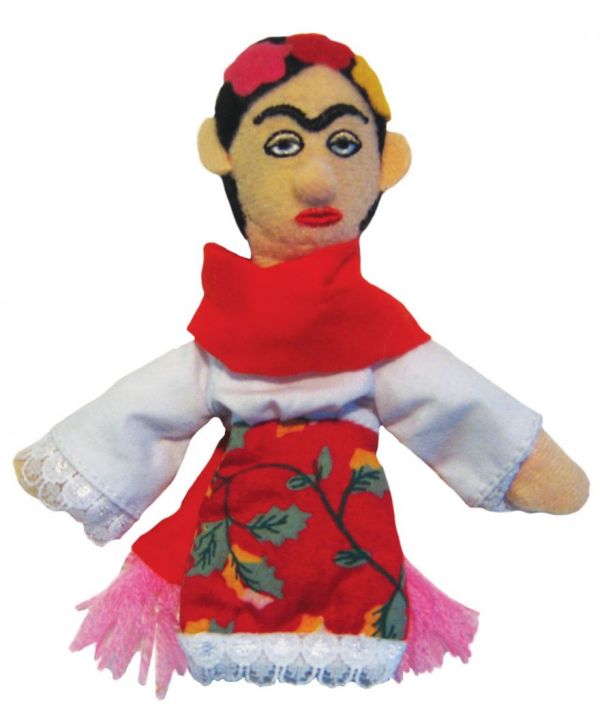 Frida Kahlo Finger Puppet and Magnet
Worried that you won't find the perfect stocking stuffer for your favorite artist? Behold the Frida Kahlo Finger Puppet and Magnet from the NeatoShop. This little finger puppet is also a magnet which makes a fun an practical gift.  
The Frida Kahlo Finger Puppet and Magnet is great for hanging on the fridge, in a locker, or on any metal surface. She is a bold way to hang special art or that painful to-do list.  
Be sure to check out the NeatoShop for more great Magnets. New items arriving all the time. 
The holidays are alsmost here. Don't miss out on creating the perfect customizable gift for someone you love. The NeatoShop specializes in curvy and Big and Tall shirts. We carry baby 6 months all the way up adult 10 XL shirts. We know that fun, fabulous, and artistic people come in every size. 
Source: neatorama