Friday Art Night—Fun Interactive Cards
pesquivel
Thu, 09/30/2021 – 13:21
Friday Art Night classes are a great way to end the week—let's relax and create! For ages 8+.
Make cards that pop up and blossom open like a flower! All you need is some creative engineering and supplies that you probably already have at home. With artist Peggy Hasegawa.
Supplies needed for this class:
Cardstock

, 65 lb., 8 ½ x 11″

Copy paper, white and colored

   

Small cutting mat to protect table

Scrapbook paper, decorative papers, or magazines

Pencil

Eraser that will not streak or smear

Scissors

Ruler with metal edge

Craft stick (or popsicle stick or bone folder)

Glue stick (not liquid glue)

Craft knife 

Wet towel or wipes

Scrap paper, 8 ½ x 11″, 12 sheets
Optional items (if you have on hand):  
Thin double-sided tape

Ribbon, regular or thin

Buttons

Photos

Rubber stamps

Colored pencils or markers

Stickers, decorations, etc.

Envelopes, 4 ¼  x 5 ½", or invitation envelopes
About the Instructor
Peggy Hasegawa is a paper lover specializing in handmade book arts. An arts educator for more than twenty years, she teaches classes and festival workshops at LACMA and other museums and institutions in Southern California
Short Title
Friday Art Night—Fun Interactive Cards
Age Limitations
Art Class is designed for children ages 8+; children ages 7 and under will not be admitted.
Policies/Notes
Pre-registration is required for all classes.
This class will take place online via Zoom.
For additional art class information, please contact @email.
For ticketing support, contact @email. Please visit LACMA's FAQ page for our refund policy.
Primary image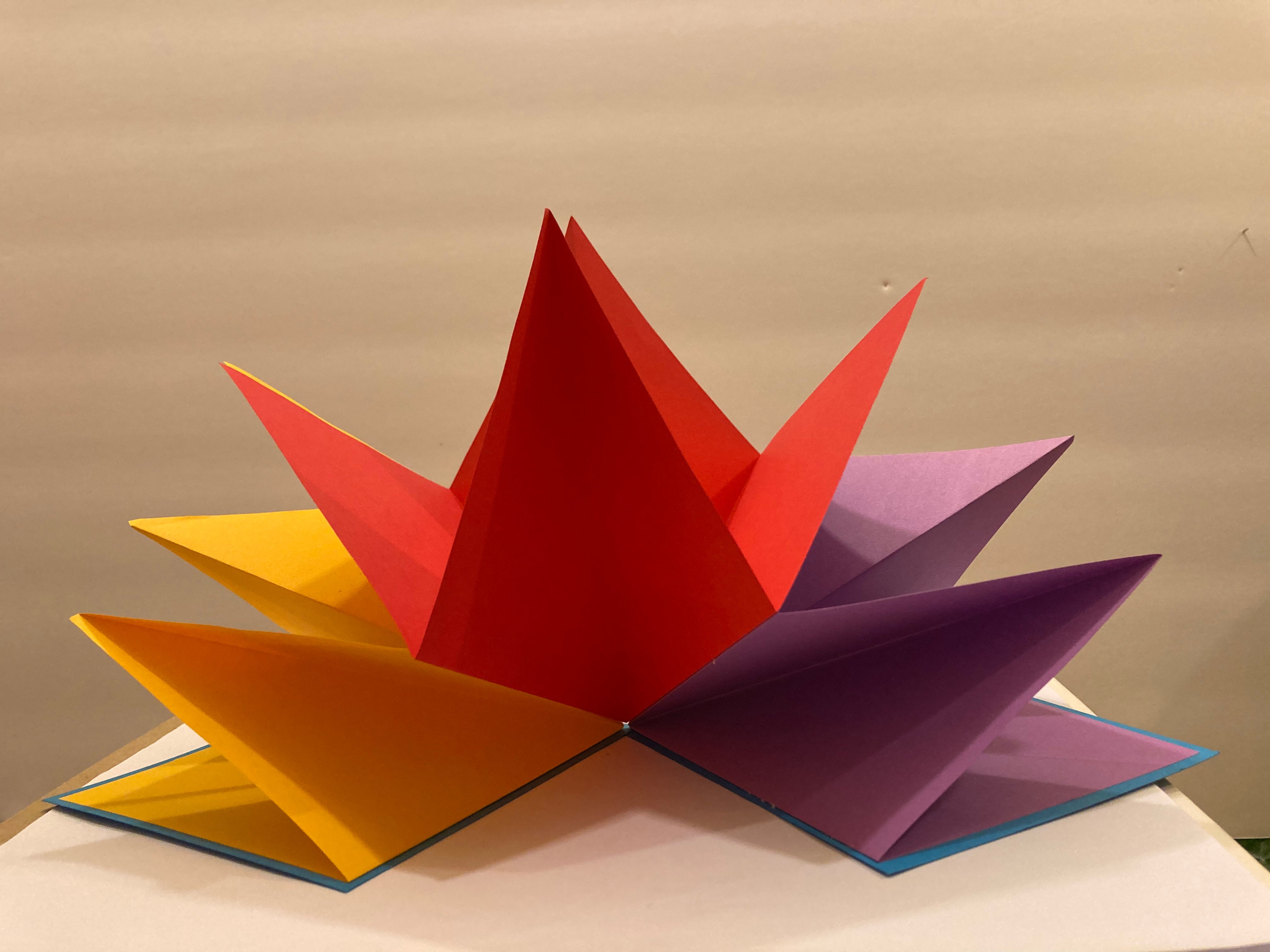 Date
Fri, 11/05/2021 – 18:00
– Fri, 11/05/2021 – 20:00
Mobile tile settings
Image tile format
Exhibition Format
On-sale time
Thu, 09/30/2021 – 13:21
Credit line – Left column
Adult Art Classes are supported in part by the Dorothy Schick Endowment Fund.
Credit line – Right column
Image: Photo © Peggy Hasegawa
Ticket price
NexGenLA Members $15; General public $18 (per household)
Module
Enable "Add to Calendar" button
On
Source: lacma.org