Serena Confalonieri is a Milan-based designer and art director that could easily win "Best Headshot". A Master's Degree in Interior Design led to stints at various architecture and design firms in Milan, Barcelona, and Berlin, along with working as an assistant professor in the interior design department at Politecnico di Milano. That foundation naturally led Confalonieri to focus on product, graphic, and textile designing where her work falls somewhere in between, with particular focus on the surfaces of each design. Her Flamingo rug, for Nodus, marked her design debut at Milan Design Week in 2013, which led to collaborations with Italian and international brands like Saba Italia, Swatch, cc-tapis, Archiproducts, .ex-novo, Crate&Barrel USA, Porro, and more. Since then, she's been chosen for design residencies and workshops in Italy, New York, Mexico, and Portugal, and her work has graced the pages of many magazines and newspapers, including The New York Times, Corriere della Sera, Il sole 24 ore, Wallpaper, Interni, Ottagono, L'Officiel, Elle Décor. Let's see what she chose as inspiration for this week's Friday Five.
1. Death Valley Artist Palette, Nevada
I went there a few years ago, and this is one of those places that makes you think about the greatness of nature and the effort we make every day to create something that will never be more beautiful then this. It makes you feel small, but at the same time proud to be in this world.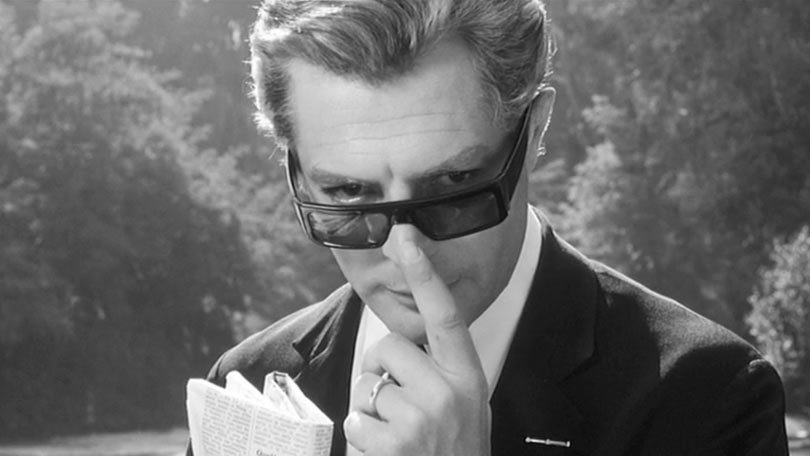 2. Marcello Mastroianni movies, and in particular my favorite: Fellini's 8 1/2
I really love old movies, and the charm of these actors (not only Mastroianni, but also Giancarlo Giannini, Vittorio De Sica, Cary Grant and James Stewart), an elegance which is difficult to find now.
8 1/2 is a very special movie: very realistic, and surrealistic at the same time, it gives you answers about life both in a very straight and metaphorical/poetic way.
3. Anish Kapoor installation Leviathan, at the Grand Palais, Paris 2011
It left me literary breathless: the installation was stunning both outside and inside, it was massive and at the same time it added value to the Grand Palais building.
4. Saul (and Eleine) Bass movie opening titles
When a movie starts with his opening titles I know it's going to be an amazing movie, and it puts me in a good mood.
His style was unique, and unconventional at that time. He set a very high standard.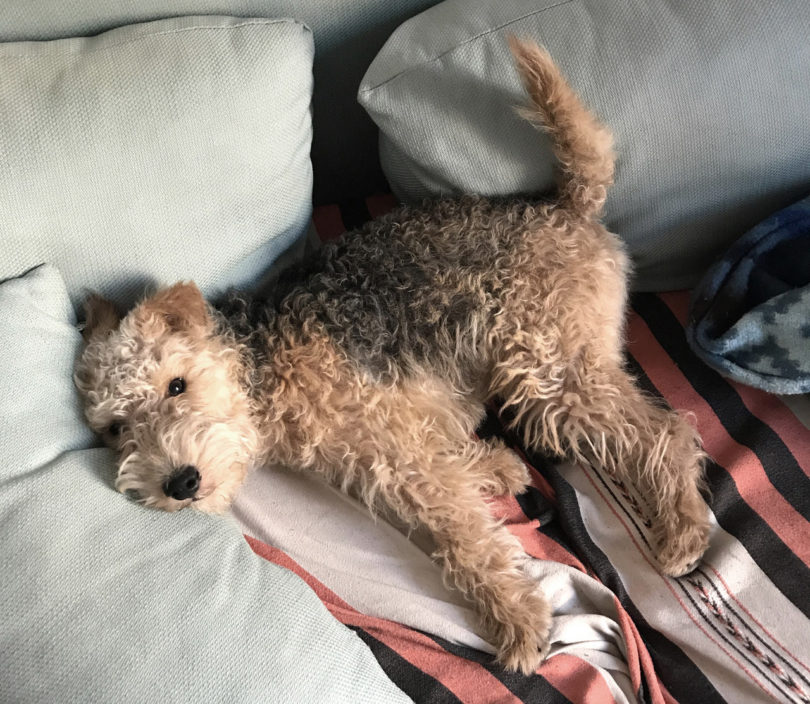 5. My dog Fausto
Lovely and very very very lively lakeland terrier. Maybe it sounds crazy but I think I found true love 🙂

Source: design-milk