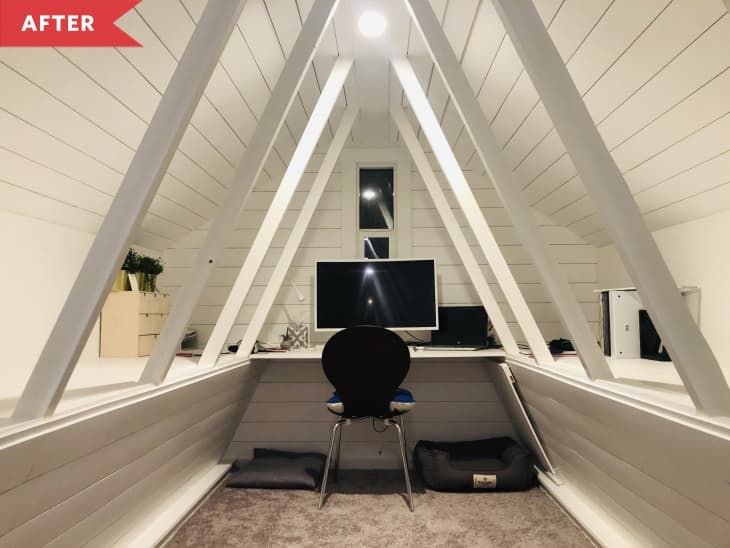 The current pandemic made a lot of us work from home. Most of our houses aren't conducive to a working environment, maybe some of us are just using our dining room table, or any flat surface where our computers and files can be placed while we work. If you have the same issue, this article might just be a good place to get some inspiration on how to DIY a portion of your home into a ideal home office:
For four months, Kris McDonald and his wife both crowded around the dining room table to work from home. It was, as he says, "no longer working." But when his wife put in an order for a new desk to call her own, they both realized that they didn't actually have a place to put it—yet.
The unfinished attic in their home was sitting empty, so Kris drew up plans to turn it into a small "Jack and Jill" office space that would give them each a desk on opposite sides of the room. That way, they'd have their own space and would be able to retreat to their living areas in off-hours.
Check how Kris McDonald and his wife did the transformation over at Apartment Therapy.
Image via Apartment Therapy
Source: neatorama