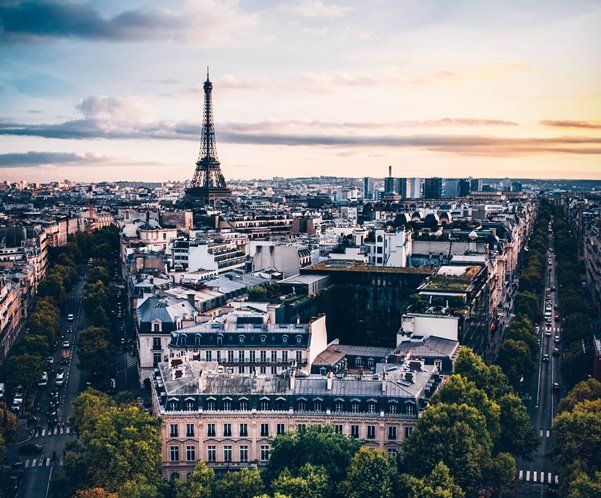 Paris is experiencing a boom in tech startups recently fueled by the newly introduced policies of the Macron government to attract tech entrepreneurs and investors. Along with the growing discontent, rising living costs, and disparities in the tech circles of Silicon Valley, France is propping itself up to become the hub for tech in Europe.
Driving this shift is a growing contrast in France's approach toward global tech innovations to the U.K. and the U.S., experts say. On the one hand, London's status as a financial and innovation hub stands challenged by Brexit's enduring uncertainties. And America and Britain are tightening up on immigration. On the other hand, the French government is aggressively courting tech entrepreneurs and investments — a strategy that's showing results.
In 2017, the Emmanuel Macron government introduced a program that fast-tracks four-year residence visas for tech entrepreneurs and their families. Since then, French tech startups are witnessing a dramatic increase in funding: There were 743 French startups raising money in 2017, a 45 percent increase from 2016, according to CB Insights. Global giants are taking notice, with both Facebook and Google opening new AI research centers in Paris. Google has even announced plans to create local "hubs" to teach digital skills in other French cities, such as Rennes, with the goal of getting more people online (and using Google products).
Still though, Europe isn't necessarily riding a big wave when it comes to the technology industry unlike neighboring Asia where big tech companies are soaring because of increasing demand and purchasing power from its consumers as well as lower production costs among other investments needed to build and expand one's business. But this is an important first step.
With these initiatives, we might see an increasing need for Europe to open itself up to the business of tech and perhaps relaxing their stringent policies with regard to the internet and doing business through digital platforms. It might also be great for having collaboration and diversity in an industry which has been criticized for its inequality and toxic corporate culture.
We have yet to see how these efforts will make the tech industry as a whole flourish and encourage more innovation that would benefit society at large without incurring the ills of what Silicon Valley turned out to be, but at the very least this is a promising start.
(Image credit: Augustin de Montesquiou/Unsplash)
Source: neatorama