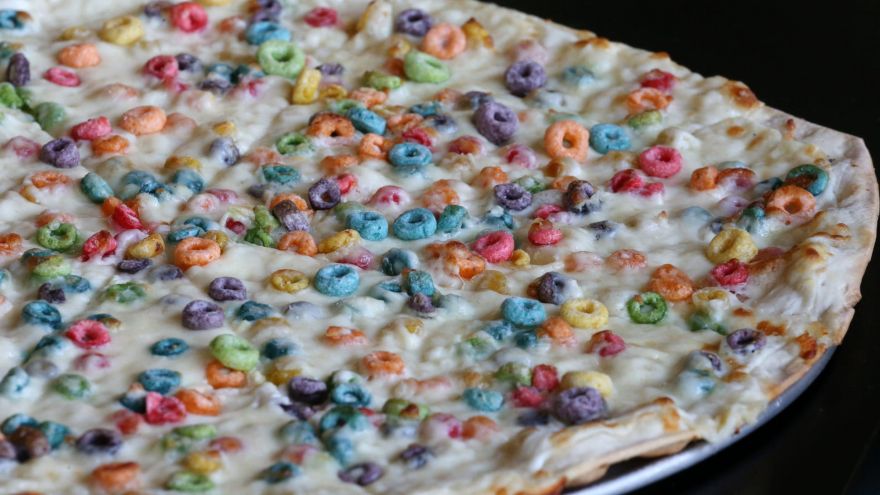 Fong's Pizza in Des Moines, Iowa, is locally famous for unusual pizza toppings, such as ramen, General Tso's chicken, roast turkey and cranberry sauce (for Thanksgiving, of course), and Mongolian beef.
The pizzeria's latest ingenious creation is Froot Loops Pizza. The Des Moines Register reports:
The new pizza, made with Froot Loops and cheese, is one of the new breakfast pizzas Fong's is rolling out at their Fong's location at 3018 Forest Ave., Des Moines. (As we all know, Iowans have a thing about breakfast pizza.) Alongside cereal pizza, there are steak and eggs, bacon popper and vegetarian breakfast pizzas on the menu.
"Making pizzas that are outside the box has always been a staple of Fong's," owner Gwen Page said. "Now we're trying things out for breakfast pizzas."
-via the appropriately named subreddit Pizza Crimes | Photo: Des Moines Register/Olivia Sun
Source: neatorama