Fluffy's owners went looking for her in Kalispell, Montana, on January 31, when the temperature was only 8 degrees above zero. They found her stiff and unresponsive in a snowbank, matted with snow, as you see here.
Dr. Jevon Clark, who works at the Animal Clinic of Kalispell, told ABC News when they brought Fluffy to the clinic her temperature was so slow it didn't even register on a thermometer — with a bottom range of 90 degrees. According to Clark, cats' temperatures normally are around 101 degrees.

After about two hours of using warm water and blankets, the cat's temperature was still too low, so they took her to the emergency room. After a few more hours, Fluffy finally began to show signs of recovery.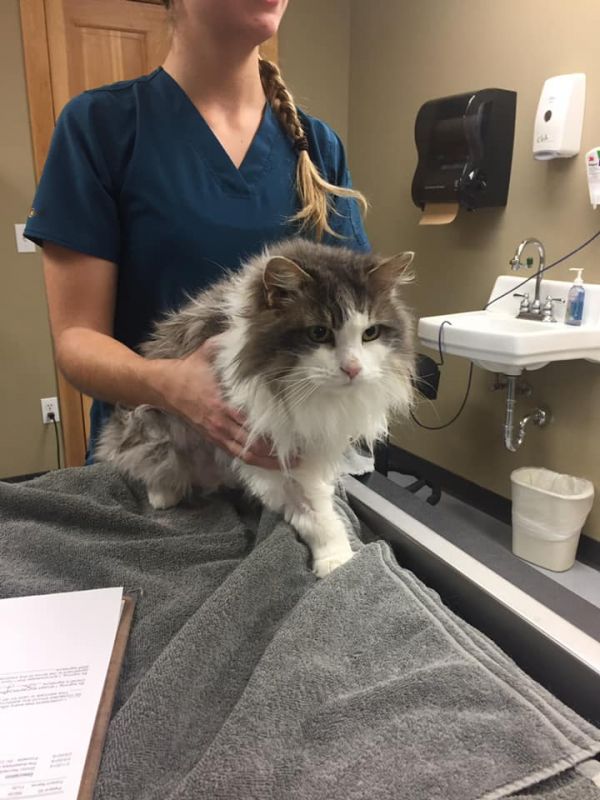 The clinic waited several days to be sure, and then announced earlier this week that Fluffy has made a complete recovery. However, one thing has changed permanently- Fluffy is now an indoor cat. ABC News has the story. -via reddit
(Images credit: Animal Clinic of Kalispell)
Source: neatorama