Bredo Morstoel of Norway was 89 years old when he died in 1989. His frozen corpse is now the center of an annual party in Nederland, Colorado.
There's quite a bit to unpack here. The official website for Frozen Dead Guy Days details how Morstoel's grandson had the old man cryogenically frozen in California. After four years of deep freeze, the family was forced to abandon the body in a crudely-built cryogenic storage shed in the little town of Nederland.
Starting in 1995, local resident Bo Shaffer and his friends visited the body every month to repack it in dry ice. And every March, they threw a big party about their hobby. This party has grown into a festival with live bands, drinking, and coffin racing, which you can see pictured above. Participants call themselves Frostifarians.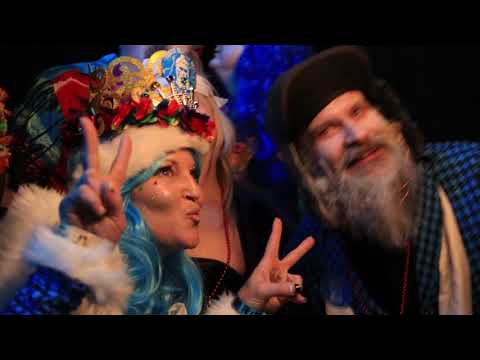 They had to cancel this past March, but plan to relaunch it next year. It looks like a wonderfully lively carnival!
-via Ace of Spades HQ | Photo: Frozen Dead Guy Days
Source: neatorama