Encased within miniature glaciers of ice like tiny mausoleums, the striking look and feel of each composition in Paloma Lincón's digital photo series relies on the dichotomy between the perfectly delicate image of a flower against the slick, sweaty image of an ice cube. With the ripples of water that branch out from the center of an ice cube, a sparkling bloom resonates with colors. The Madrid-based and Mexico-born artist is particularly interested in playing with the various aspects of medium, light, and texture in her seamless digital creations. Melding the supple surface of a flower's petal with the icy sheen of an ice cube, Rincón aims to feature "this classic subject matter using some of the particularities of its own language and technique, and at the same time giving it a more contemporary approach, playing with ice geometries in a juxtaposition of textures and materials."
See more of her works below: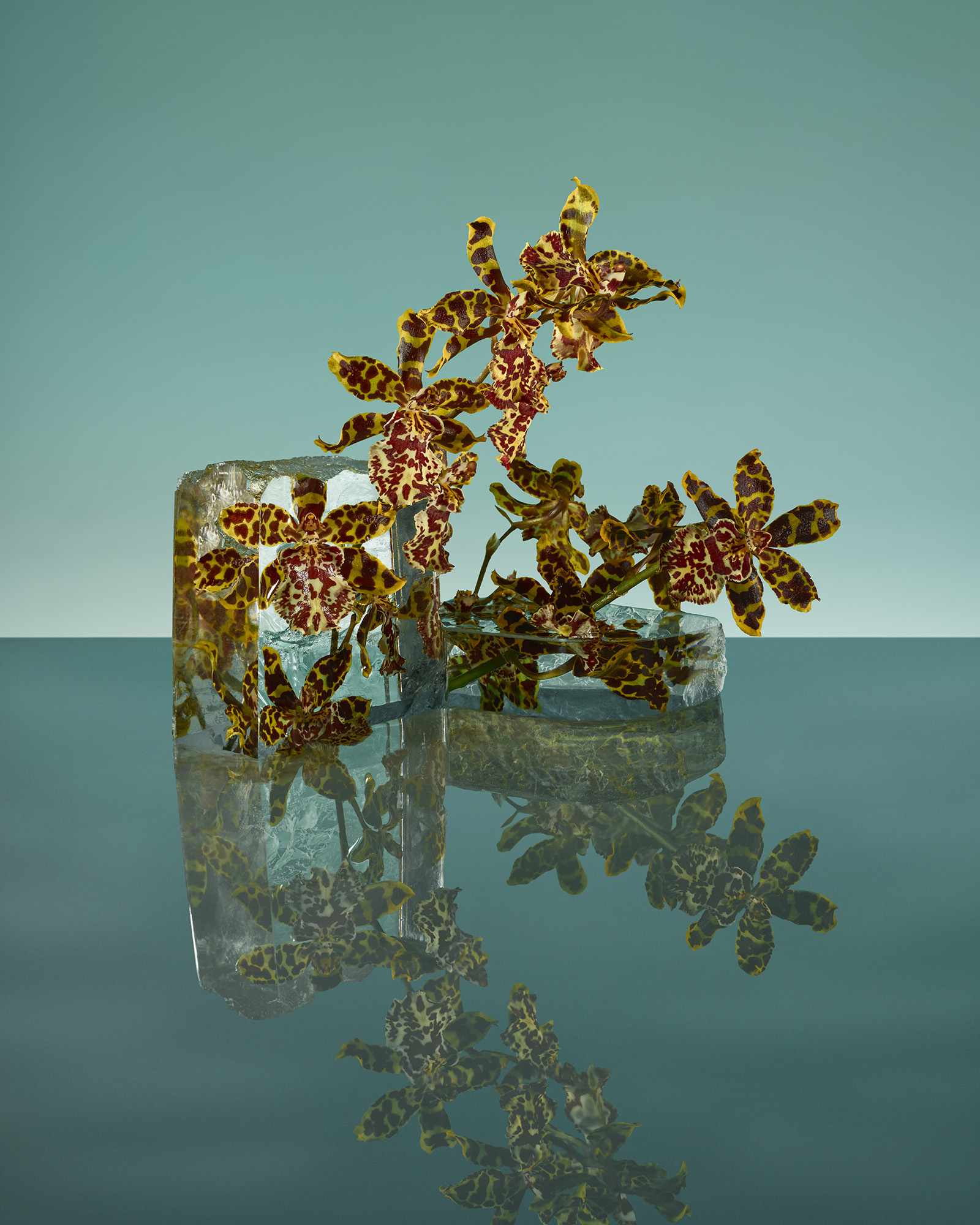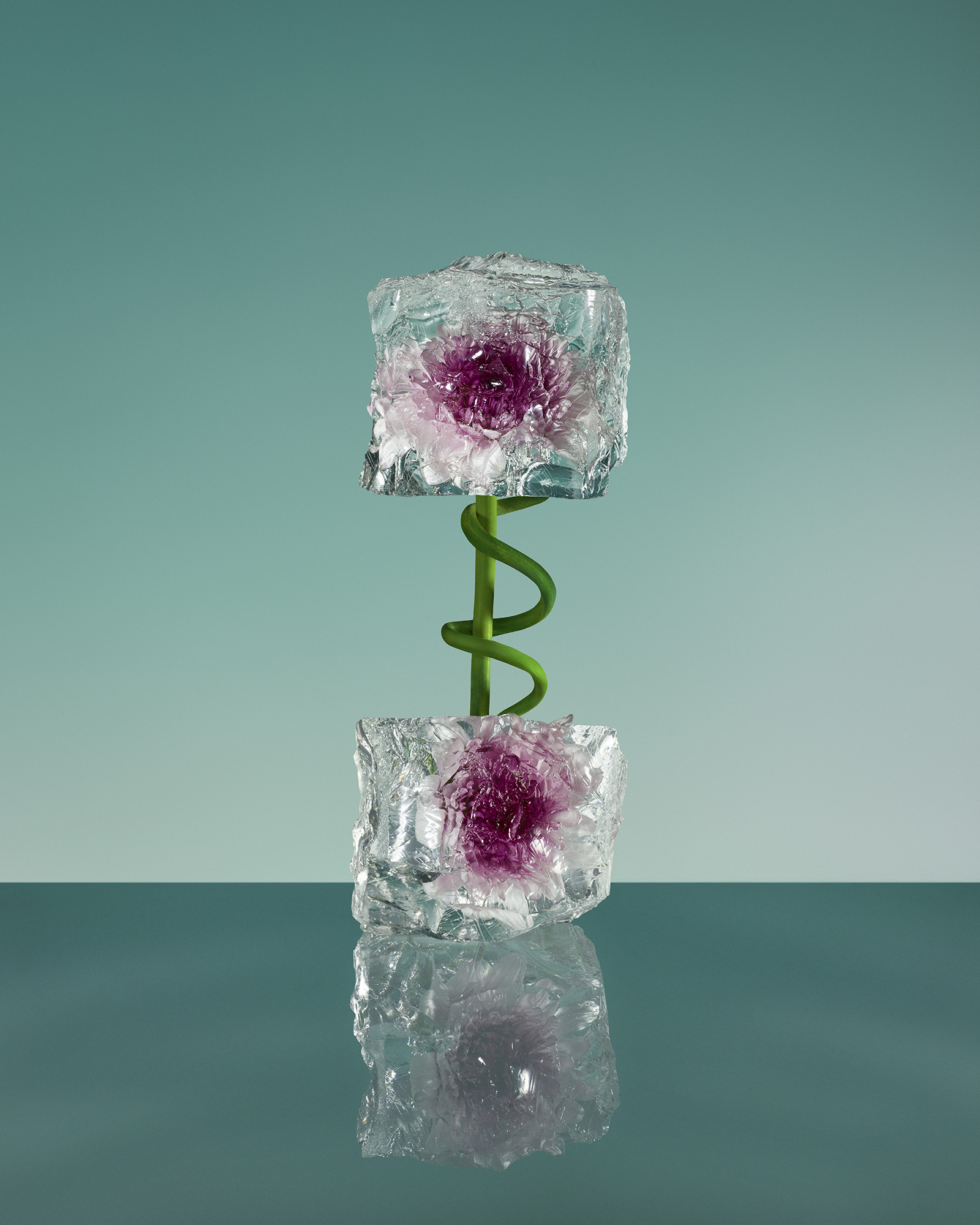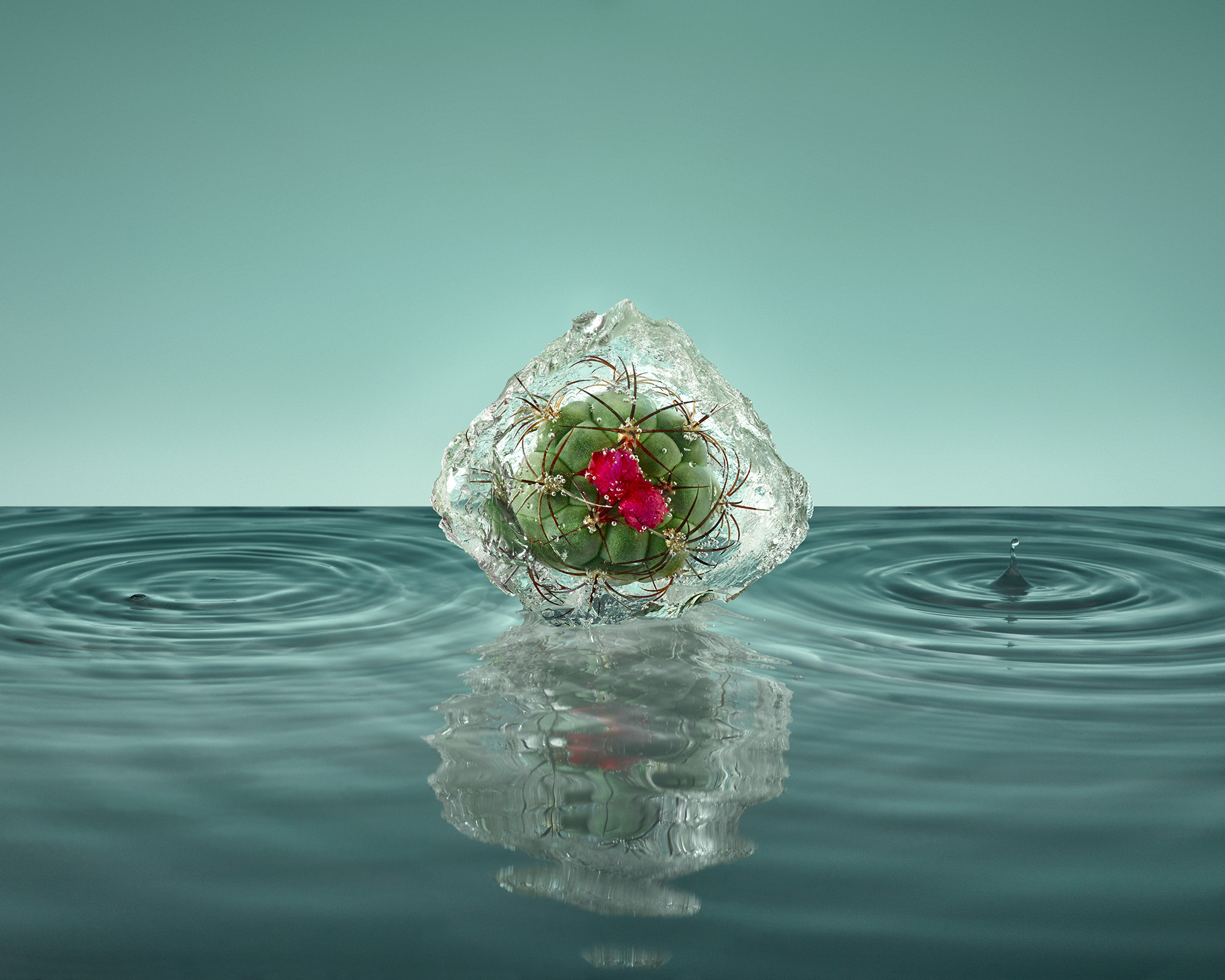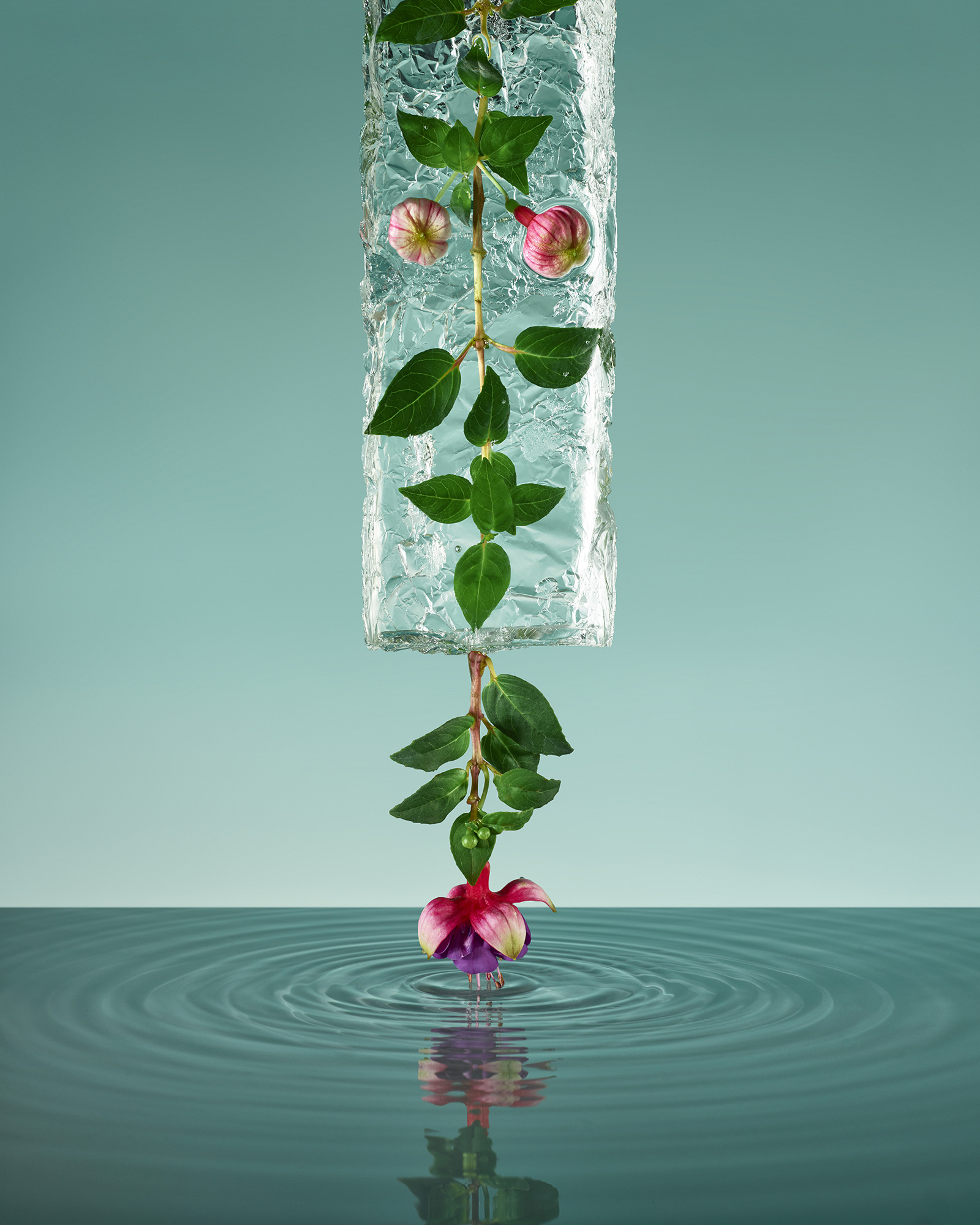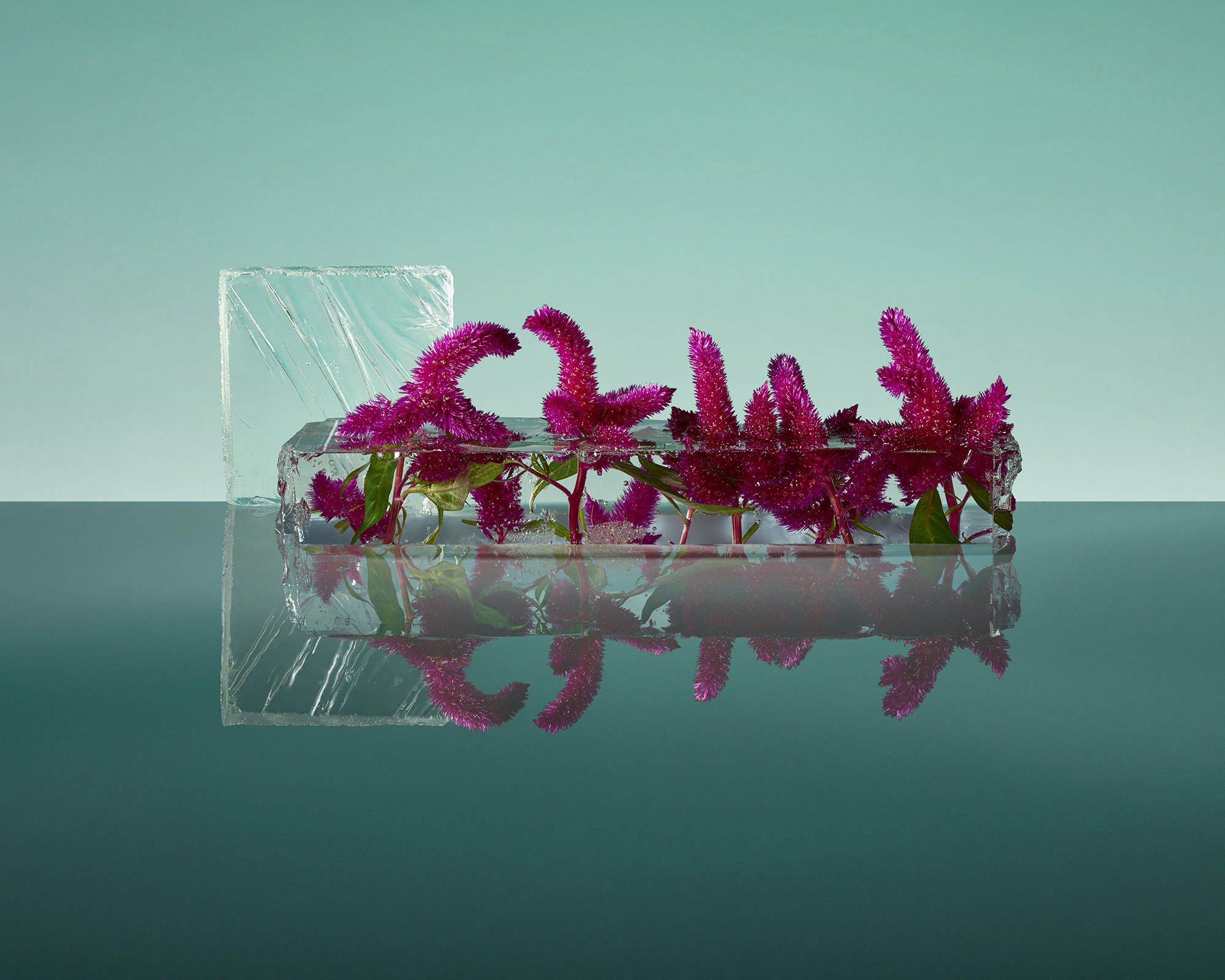 To see more work from Paloma, visit her website, Behance, and her Instagram.
Related:
Frozen Flowers Are Your Next Great Rainy-Day Project
Watch a Flash-Frozen Bouquet Bloom to Electro-Folk Music
Inside the Botanical Laboratory of Japanese Flower Artists AMKK
Source: vice.com