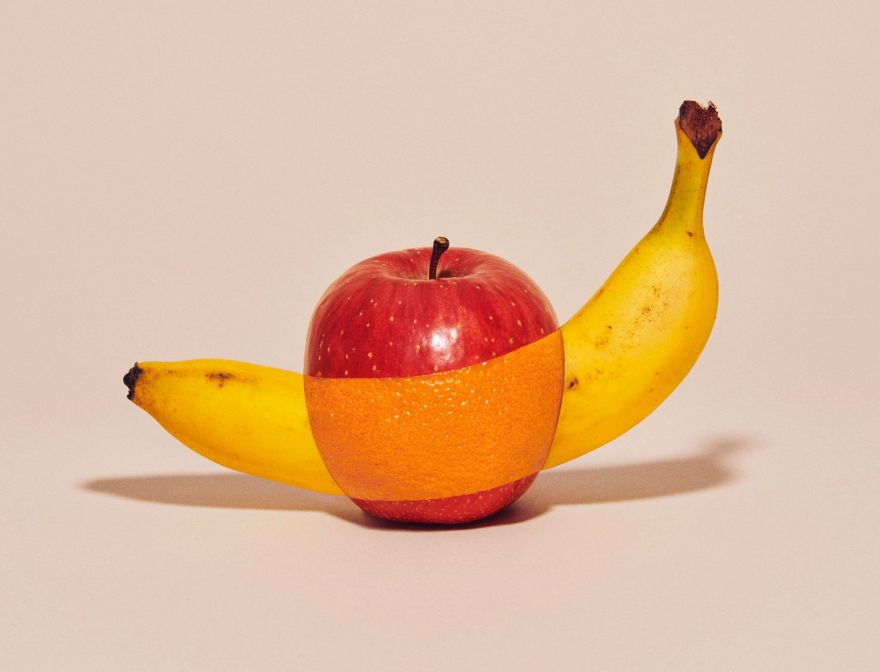 They say that you can't compare apples from oranges. I guess this also applies to other types of fruits. But they did not say anything about fusing them, and that is exactly what art director Yuni Yoshida just did in these photographs.
… Yoshida fuses various combinations of kiwis, oranges, apples, and bananas, playing with the recognizable colors and textures of each fruit's skin as she splices them together.
In an interview with Amazon Fashion Week, Yoshida described her approach to design: "I love taking something real and letting my imagination run wild with it. When I produce something, I am not trying to do something particularly intricate, so that others take notice. I want people to think, 'Wait, something is different' and become inspired."
Check out these photos of Yuni Yoshida over at Colossal.
(Image Credit: Yuni Yoshida/ Colossal)
Source: neatorama