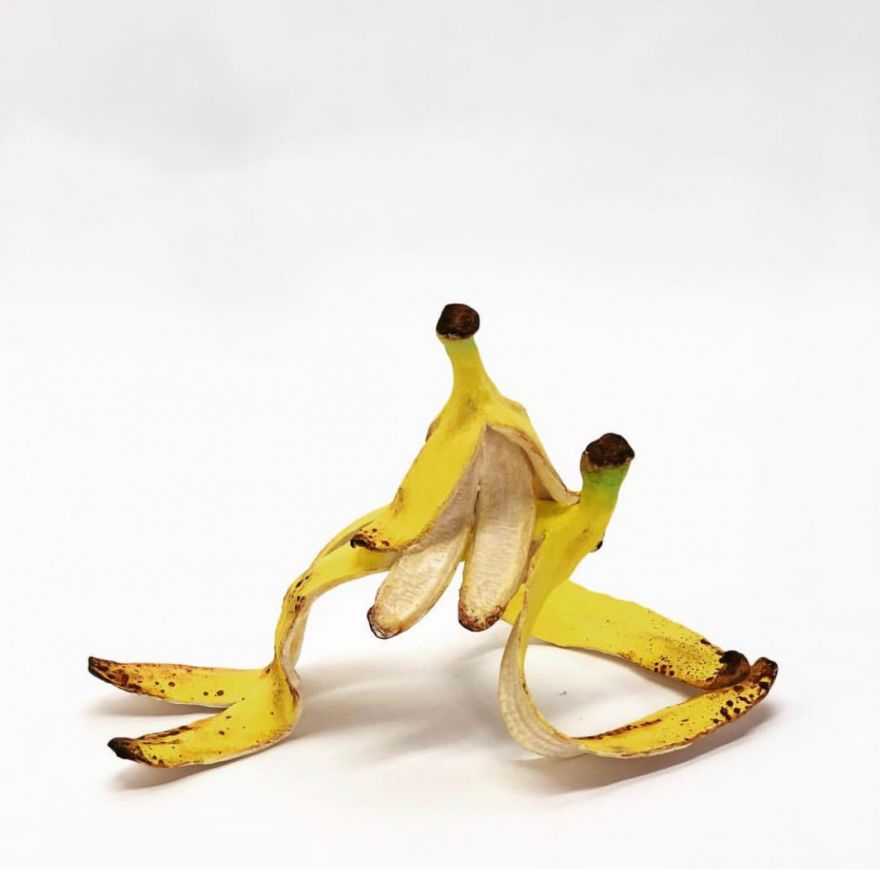 Koji Kasatani had a rich imagination on how to highlight the banana peels in ceramic arts. He utilized these as patterns for his ceramic creations to represent human images and experiences.
The banana peel is perhaps one of the most recognizable symbols of humor. If I had a banana for every time someone slipped on a banana peel in a vaudeville show or movie, I'd have… well, a lot of bananas. Interpreting this symbol and inco[r]porating it into his own form of comedic art is Japanese artist Koji Kasatani.
Have a glimpse of his creations on Spoon & Tamago.
(Image Credit: Spoon and Tamago)
Source: neatorama