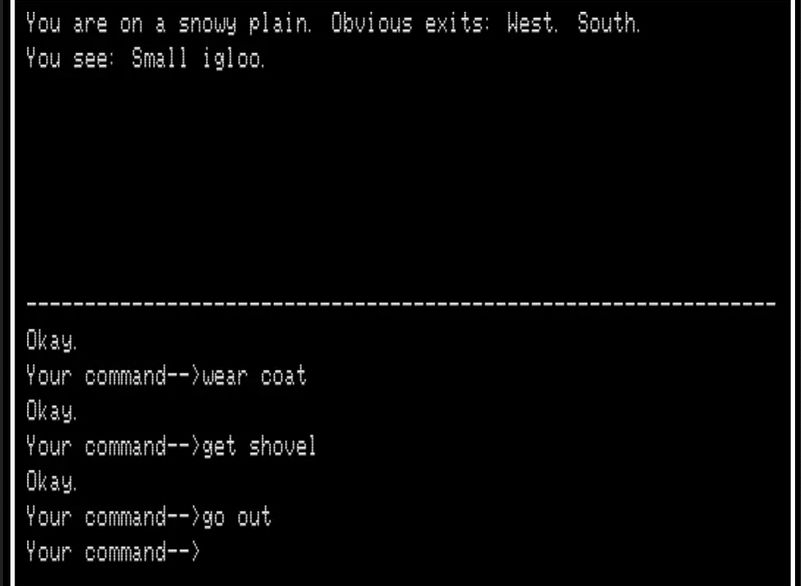 Game development is difficult. It's a long and tedious process, and there are some cases where the games that developers pour their heart and soul into won't even be put on the shelves for consumption. For Fast Company tech editor Harry McCracken however, things were a little different. The once teenage TRS-80 enthusiast and hobbyist created a text adventure called Arctic Adventure published inThe Captain '80 Book of Basic Adventures. His game got published, which was great! Unfortunately, the code was broken. McCracken only took 40 years to find and fix the error:
Having never received a copy of the book his code was published in and not having kept a copy of the code for himself, McCracken spent the next four decades or so doing non-Arctic Adventure related things.
Thanks to internet archivists, however, he recently acquired a copy of The Captain '80 Book of Basic Adventures, and with the help of a TRS-80 emulator for his iPad, managed to type in his code and get the game up and running. Only it wasn't quite running.
After five or six tedious typing sessions on my iPad, I had Arctic Adventure restored to digital form. That was when I made an alarming discovery: As printed in the Captain '80 book, the game wasn't just unwinnable but unplayable. It turned out that it had a 1981 typo that consisted of a single missing "0″ in a character string. It was so fundamental a glitch that it rendered the game's command of the English language inoperable. You couldn't GET SHOVEL, let alone complete the adventure (The object is to get back to your base).
McCracken has no idea how the typo occurred. Maybe it was something he did that the book editors didn't catch. Maybe it was a printing error. Whatever the case, it doesn't matter now. Arctic Adventure is restored and playable in your web browservia a browser-based TRS-80 emulator on McCracken's website.
Image credit: Harry McCracken
Source: neatorama