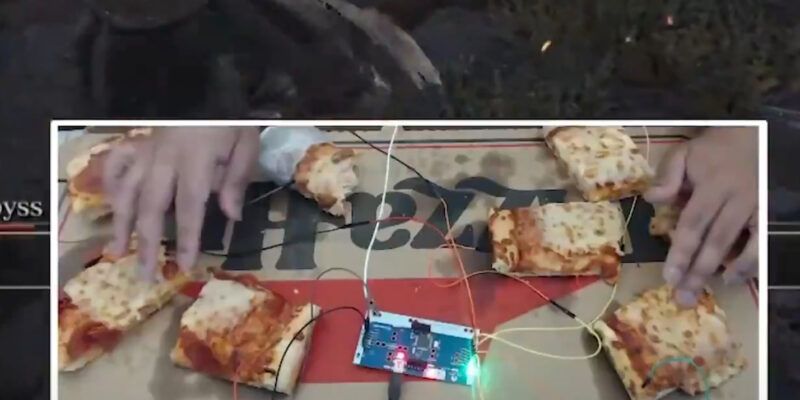 Now this is just amazing! Game developer and controller modder Super Louis 64 beat Dark Souls with only a controller made out of a Pizza Hut pizza. The modder explained that he used a special board, some wires, and plugged them to each pizza slice. How did he incorporate the controls to the slices though? He further explained that each pizza slice was actually its own button:
[…]And in order to heal in-game, he had to take an actual bite of pizza, which is an unusually excellent incentive to take some damage. Watch the clip below and enjoy the majesty of beating Dark Souls with a pizza controller.
The whole point of the tech that Super Louis 64 used is to turn ordinary (or not so ordinary) objects into controllers, so Pizza Hut pizza is merely one of the greasier, messier options he could have selected. Nonetheless, that doesn't take away from the fact that Dark Souls is really hard with a normal controller, so beating it with a whole squadron of pizza buttons is still a pretty awesome (and mildly ridiculous) feat.
"For twenty dollars, I was able to beat Dark Souls and have a good meal at the same time," concluded Super Louis. That sounds like a stellar Friday to us. Let us know what you think of it.
Image credit: Super Louis 64
Source: neatorama