Valentine's Day is known to be a day dedicated to displaying love in a deeply consumerist way; buying giant teddy bears, heart shaped balloons, expensive chocolates, the list goes on and on. But perhaps you don't have to empty your pockets to show your day-old love—or so this designer thinks. Meet Derrick Schultz, a designer for The New York Times and an artist who makes personalized Valentines Day cards by using algorithms that take personal information and turn it into a special card. The project started out back in 2011 as a way for the artist to provide friends some fun and easy Valentine's Day alternatives to Hallmark cards. This year, however, it's an effort to bring good in a time of hopelessness and fear "I just want to do something nice for people. Especially this year—after the election of You Know Who, Brexit, etc—it feels almost transgressive to me to make art about love and caring about someone," says Schultz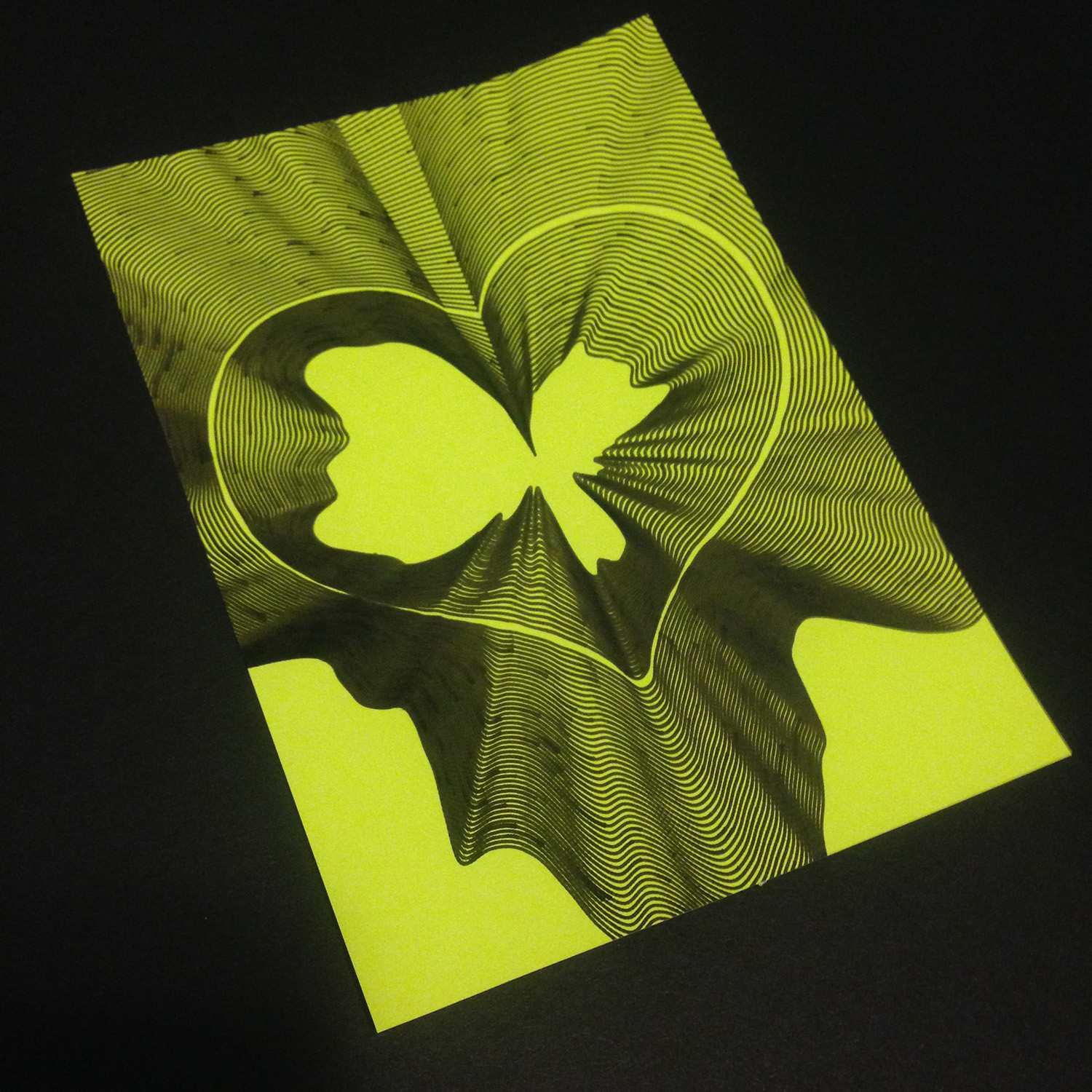 After graduating in 2007, Schultz realized that not much money could be made without understanding design and code, so he learned HTML, Javascript, PHP, and Processing. As a way to practice what he'd learned, Schultz started this project as a way to put his skills to good use. "Personalized valentines was a fun project because it forced me to consider how you personalize each card using code or other elements" says Schultz.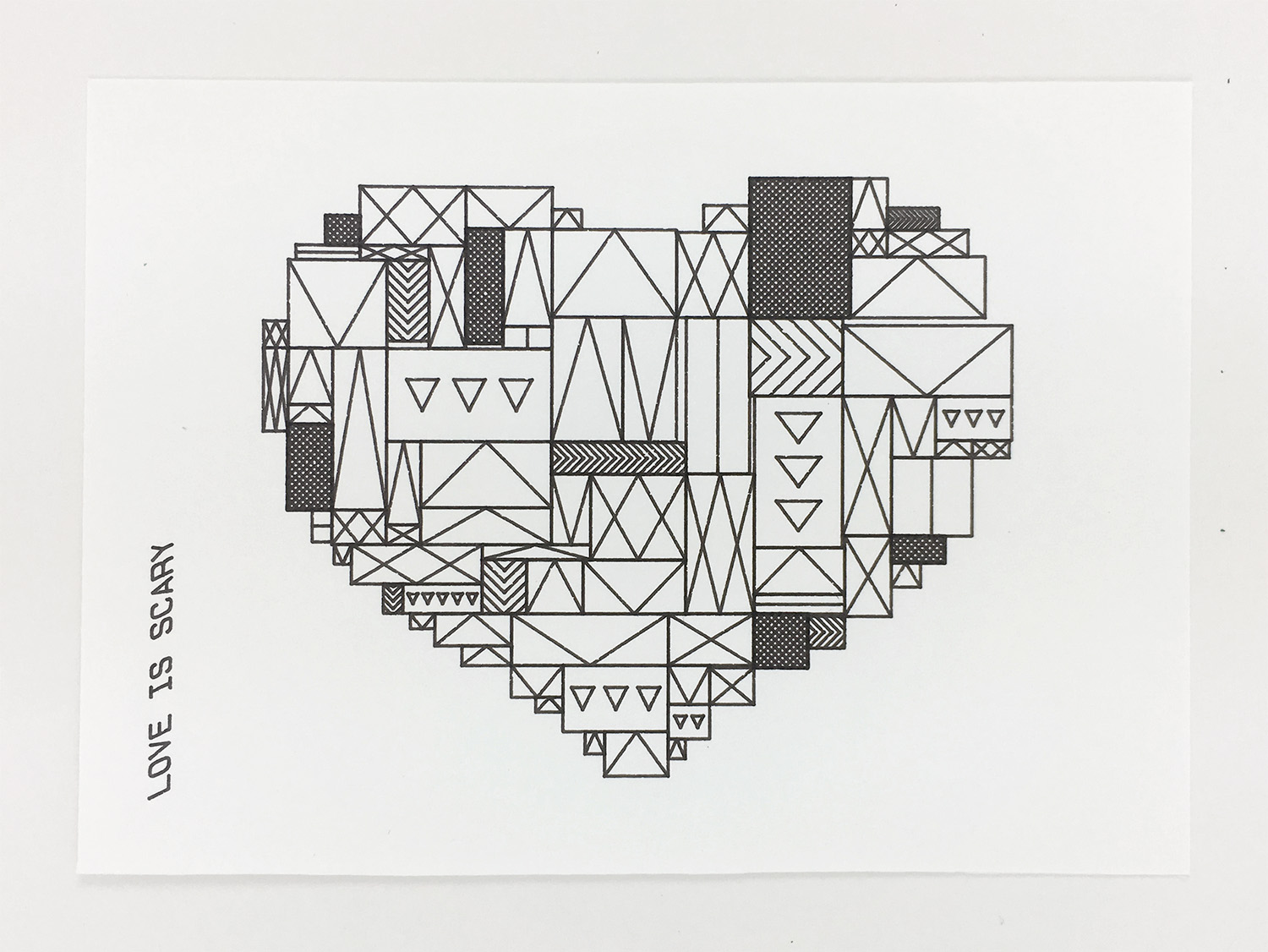 This is Schultz's third year making algorithmic Valentine's Day cards. Funding the project for the first time with Kickstarter's "make 100" effort, where the goal is to make 100 editions of a project, Schultz exceeded his original goal, ending up with over 500 orders. Inspired by artists Irving Harper and Matthew Shlian's paper sculptures, Schultz brings a three-dimensional aspect to some of this year's cards, creating paper sculptures out of designs that take him eight to ten hours to make each. Knowing he couldn't possibly spend that amount of time on each one, he got inventive, offering digital versions of the three-dimensional sculptures using a pen plotter to give that 3D effect.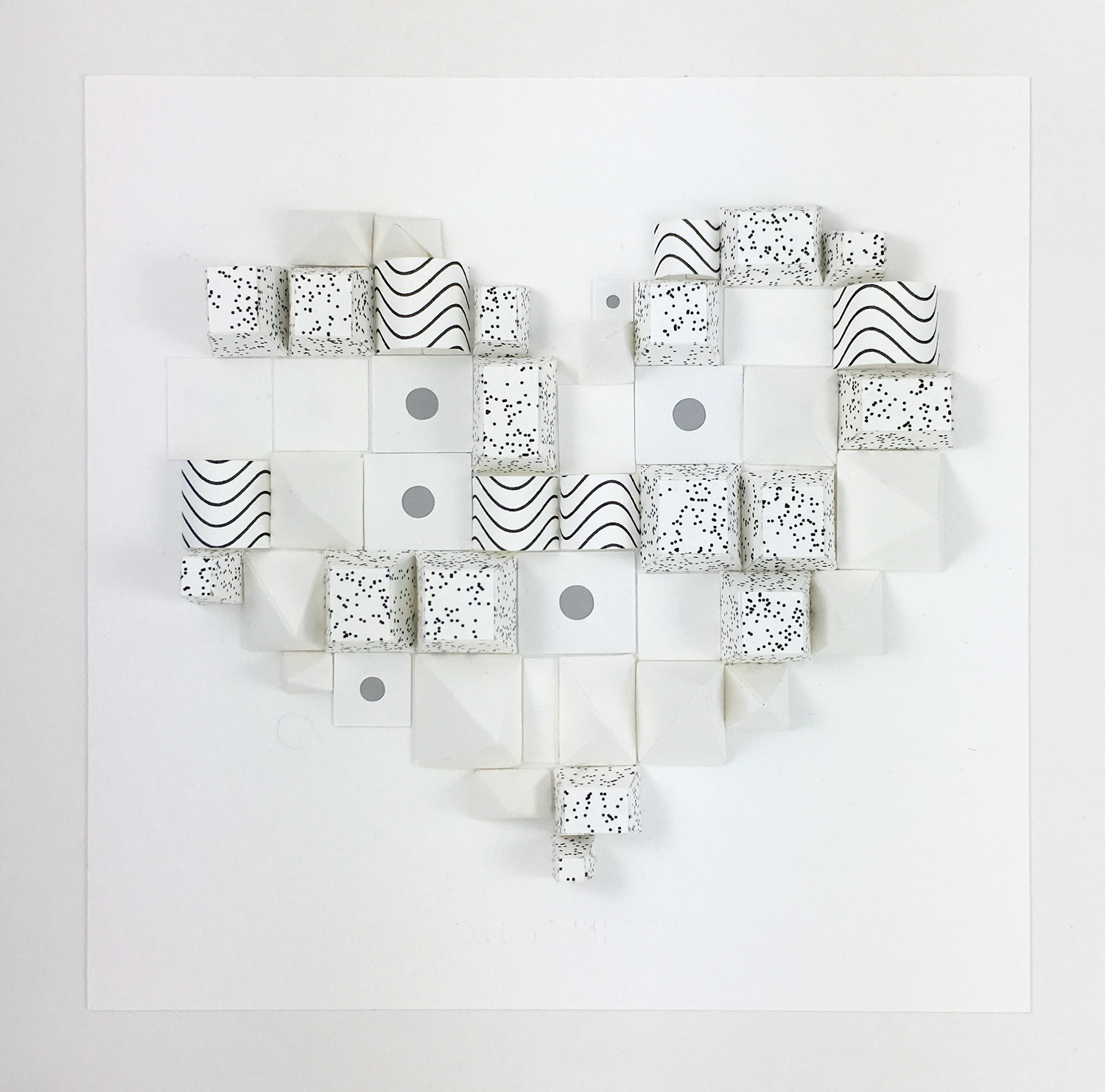 "One of the things I generally explore in my work is making things as inexpensive as possible, allowing people who might not traditionally buy 'art' the opportunity to buy small pieces and give them away to friends and family," says Schultz.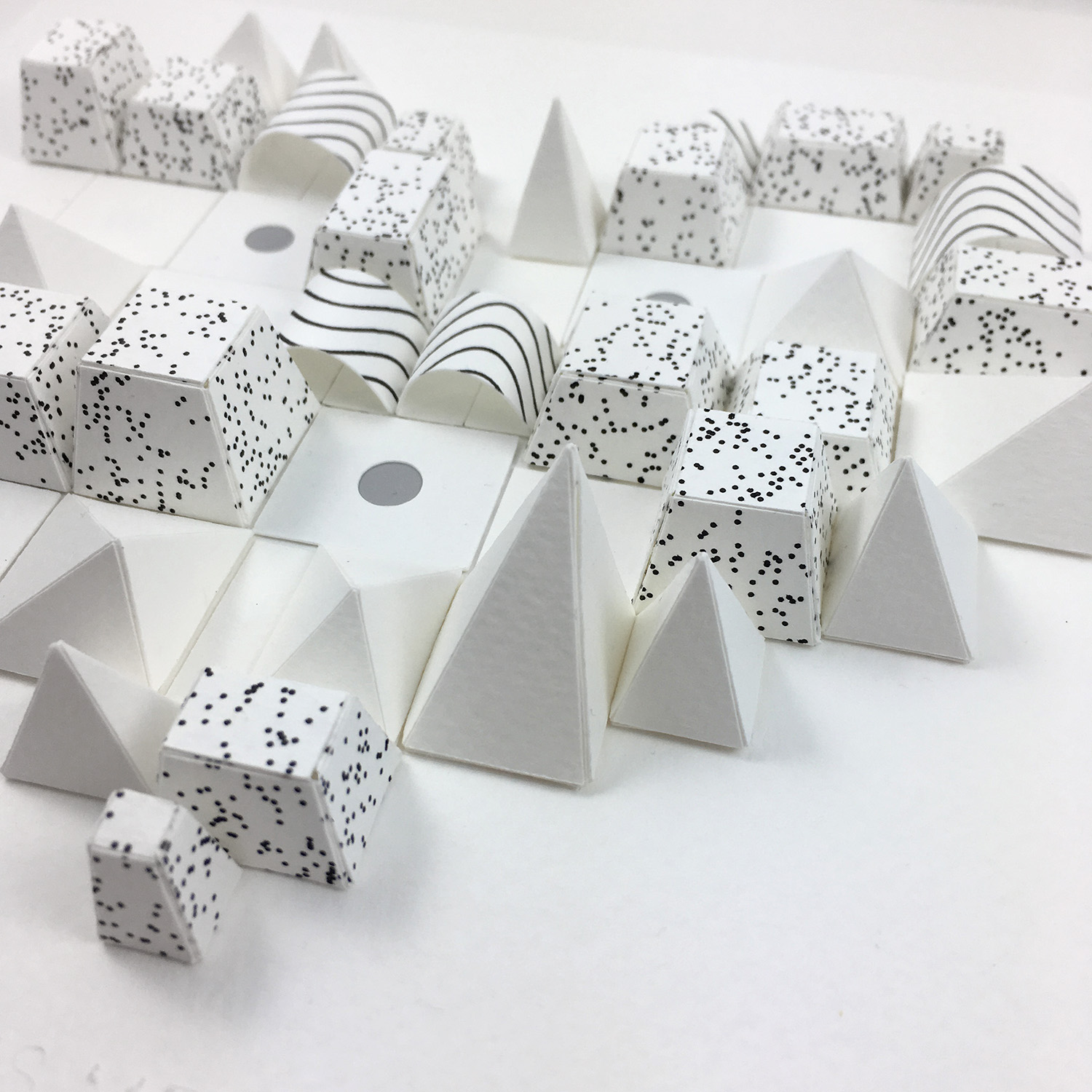 The result is both a challenge for Schultz and a new and affordable way for people to celebrate art and love. And if you've missed the boat on purchasing a personalized card from Schultz himself, you're in luck. Thanks to a "very generous backer," Schultz presents a website where people can create their own Valentine's cards and save the images. It launched yesterday. "[The site] takes the Processing code and converts it to a system you can use on the web. Its also a fun way to see my process at work—by altering the form inputs you can see the graphics change."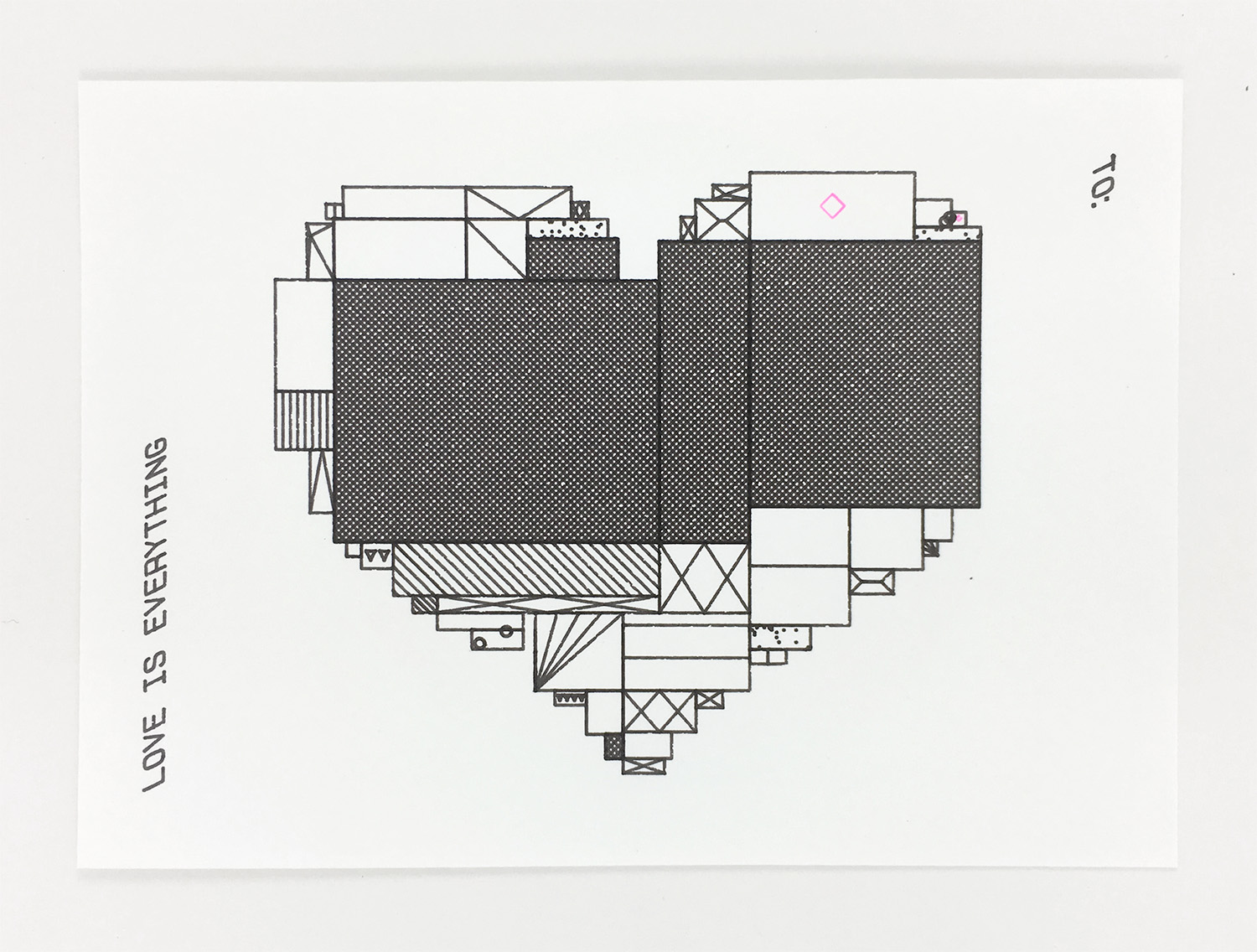 Make sure to check out Derrick Schultz's website and build your own personalized Valentine's Day Cards here.
Related:
Immigrant Artists Share Stories About the Visa Process
The Personal, Experimental World Of Erin Markey

Source: vice.com