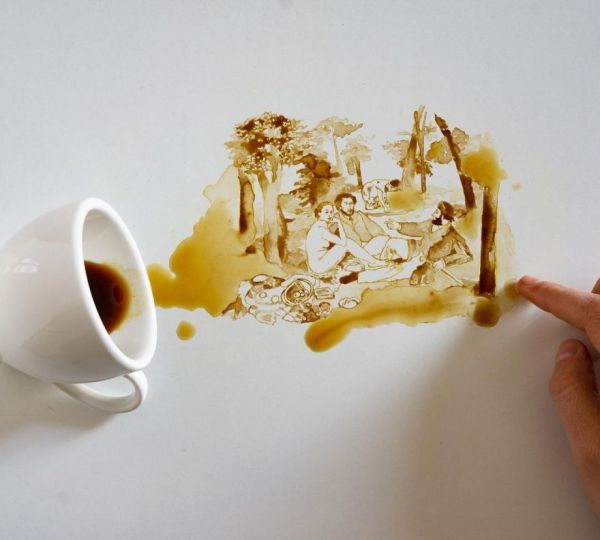 Italian artist Giulia Bernardelli is becoming famous around the internet for her striking images made with spilled tea and coffee. After tipping over a cup of what is presumably the best drinks available (she is Italian), she uses her fingers, brushes, and styluses to shape the liquids into famous or even original works of art. Here, for example, is a recreation of Eduoard Manet's Le Déjeuner sur l'herbe.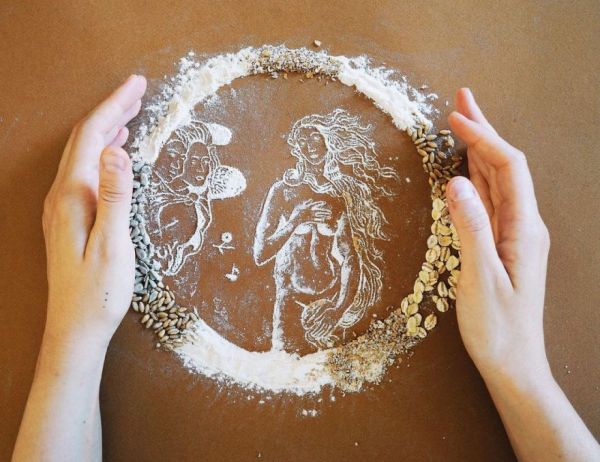 Judging from her Instagram page, Bernardelli's spilled coffee works, despite their fame, represent only a small portion of her artistic output. I wonder whether it was more or less challenging for her to depict Sandro Boticelli's The Birth of Venus in flours in what I think is an advertisement for an Italian flour company.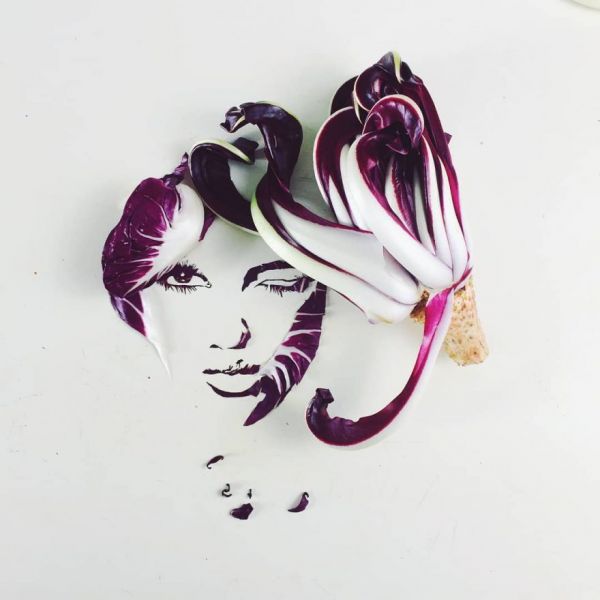 Much of her work consists of collages, such as this carefully cut pieces of cabbage that Bernardelli calls The Lady in Purple.
-via My Modern Met
Source: neatorama