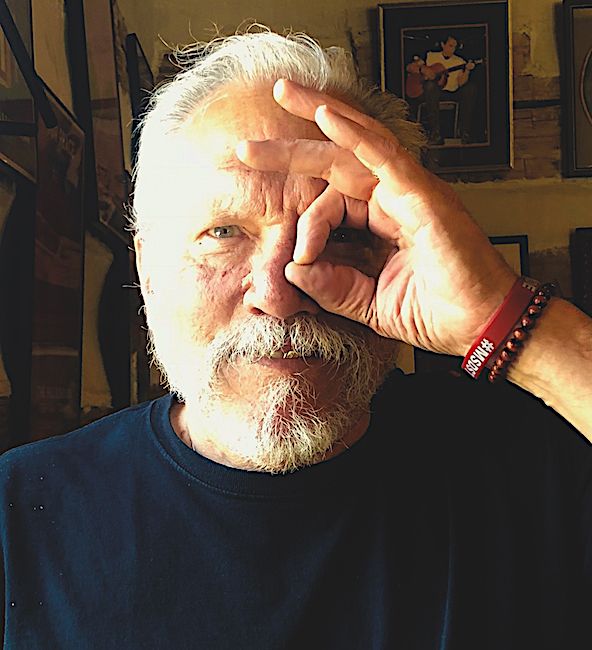 Possibly the best way to get an unvarnished understanding of the rock 'n' roll hippie culture of the 1960s is from an insider, who's had decades to process and understand that era himself. Jorma Kaukonen, guitarist for Hot Tuna and Jefferson Airplane, offers that kind of retrospective in his new autobiography Been So Long: My Life and Music. Kaukonen's life has taken quite a few turns.
Most rock stars have unlikely origin stories, and Kaukonen is no exception. To put his journey in context, consider the case of one of his contemporaries, Janis Joplin, about whom Kaukonen writes, "The first time I met Janis, I realized that I was in the presence of greatness." No disrespect, but it's a safe bet Joplin was not thinking the same thing about Kaukonen when they performed together in 1962, with Steve Talbott on harmonica, at the Folk Theater in San Jose, California. Five years before her breakthrough with Big Brother and the Holding Company, Joplin was already a full-time musician at age 19, the product of a troubled childhood in the oil-refinery town of Port Arthur, Texas. A budding drug habit would round out the dues she'd eventually pay to sing the blues.

In contrast, in 1962, Kaukonen was an indifferent student at a small, private, Jesuit university, still learning how to fingerpick, although he, too, was developing what would become an impressive drug habit, or several. Kaukonen's parents, Jorma Sr. and Beatrice, were only a generation removed from Finland and Russia. Kaukonen himself grew up in Washington, D.C., the son of a diplomat whose career occasionally relocated the family to places like the Philippines and Pakistan, where servants waited on their every need. Kaukonen, in short, took the small stage at the Folk Theater as a bona-fide member of the privileged class, a self-described "Foreign Service brat"—the dues he'd pay would be entirely self-inflicted.
Read more about Kaukonen and his stories of San Francisco during the Summer of Love at Collectors Weekly.
Source: neatorama