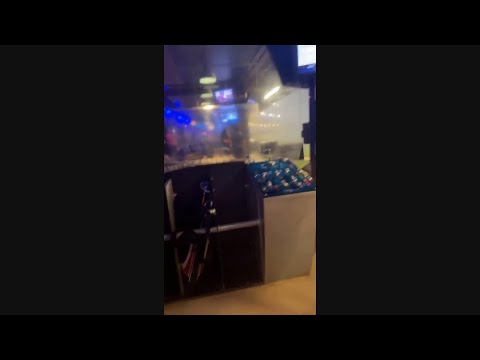 Tomas Gomez of San Antonio, Texas was hitting balls at a Topgolf facility when it began to rain. He decided to hit one last shot before leaving. Lightning struck that final ball during its flight. KSAT quotes him:
"I decided to hit one last shot then leave," Gomez said in a phone interview with KSAT.
He asked his friend, Arlette Ibarra, to start recording on her phone to get his last shot of the game.
In one full swing, Gomez sent his golf ball flying in mid-air at 88 miles per hour and just seconds later, a massive bolt of lightning trickled down the sky and struck the ball.
I suspect that speed claim is a Back to the Future reference rather than an actual recorded ball speed.
-via Geekologie
Source: neatorama