Just in time for the holidays, design brand Good Thing collaborated with five different brands to release a bunch of limited edition gift bundles any design-loving person in your life will enjoy. These gift packs pair a popular Good Thing item with a partner product and they're being sold at holiday prices that are better than if you bought them individually. So, take a look at these delightful combos and get started on your holiday shopping list early this year.
Seed Series & Baggu – Get a classic Baggu reusable bag, in red or yellow Disco Dot, to haul your groceries around so you can reduce your plastic bag consumption and when you get home, hang it up on a set of three Seed Hooks or a Seed Shelf, in pink or gray.
Blue Paper Display & ban.do Self-Expression Card Kit – LA-based lifestyle brand ban.do's colorful and playful, blank cards let you express your thoughts exactly how you want, while Good Thing's blue Paper Display gives you a place to store them neatly until you're ready to send them.
Frank Tray & Color Block Pencils – ban.do's fun 10-pack of Color Block Pencils have a kitschy place to rest on your desk within this metal, hot dog paper holder inspired yellow tray from Good Thing.
Utility Mirror & See Everything Tee – This super soft t-shirt from ban.do says "See Everything" which pairs perfectly with Good Thing's Utility Mirror that lets you see what you want.
Frank Tray & Boy Smells Candle – This bundle includes a Frank Tray in red and a Redwood coconut beeswax candle from Los Angeles candlemakers Boy Smells. The candle features notes of Indonesian teak, purple sandalwood, char, cedar, and cinnamon, and it can rest in the tray's heat-safe surface while it burns.
Slim Bookends & Super Normal – A pair of Good Thing's Slim Bookends, in yellow or blue, make the perfect home to rest Super Normal: Sensations of the Ordinary, a book from Lars Müller Publishers, that features designers Jasper Morrison and Naoto Fukasawa, who have compiled 204 everyday objects with the goal of finding "super normal" design.
Twin Carafe & Verve Coffee – The double-walled Twin Carafe from Good Thing, available in pink or khaki silicone, works as a pourover set for making a cup of Verve's signature Streetlevel blend coffee.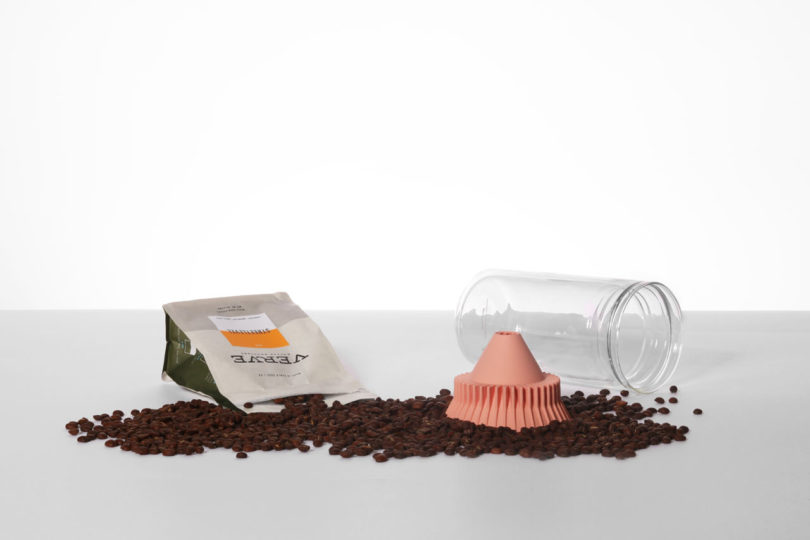 Source: design-milk