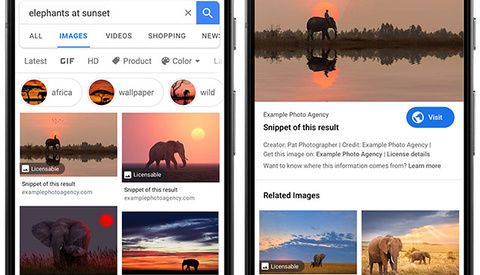 As a means of helping photographers make money, Google Images is trialling a "Licensable" tag on image results. This tag is a project that the company has been working on since early 2018. To strengthen the photographer's claim on their photos, Google has removed the "view image" button that lets users download high-res images straight from the search results and added metadata to the search results. The licensing button is a new addition to their efforts, as Fstoppers details:
In order to have the licensing option appear alongside your image within a Google Image search, the licensing information needs to be specified on your website.
A link is then provided which guides users to more information about how to license. The feature is still in testing mode and is yet to be rolled out – although anyone who currently owns their own photo website can input the licensing information for their photos through metadata.
Image via Fstoppers
Source: neatorama