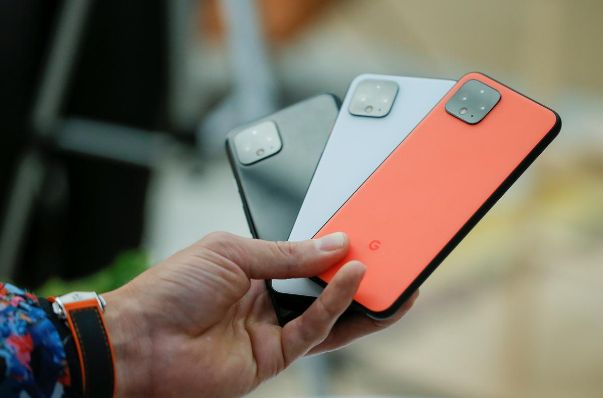 In a New York press event, Google unveiled new Pixel smartphones. The Pixel 4 phones come in two sizes, both with higher quality cameras, a radar sensor to track hand gestures and a faster virtual assistant. The radar sensor will allow users to skip songs or issue other commands by waving their hands above the screen. In addition, Google also announced its first moderately priced laptop and the brand's first wireless earbuds, as Reuters detailed:
The fourth-generation Pixel starts at $799 for a 5.7-inch (14.5-cm) display and $899 for a 6.3-inch display, and for the first time all four major U.S. wireless carriers will offer the smartphones, beginning Oct. 24.
Google slashed costs for Pixelbook Go by shifting to magnesium from aluminum for the laptop exterior and removing hinges and wiring that enabled the prior model to be used like a tablet, product leaders Ben Janofsky and Matt Vokoun said in an interview.
It also improved the design of components such as the trackpad to cut manufacturing mishaps and therefore costs. But the company still included a 15% larger battery and reduced the overall weight of the device to 2.3 lb (1.04 kg) from 2.4 lb.
Google also announced Pixel Buds, a set of wireless earbuds with hands-free access to Google Assistant launching next spring in the United States for $179.
image credit: via Reuters
Source: neatorama