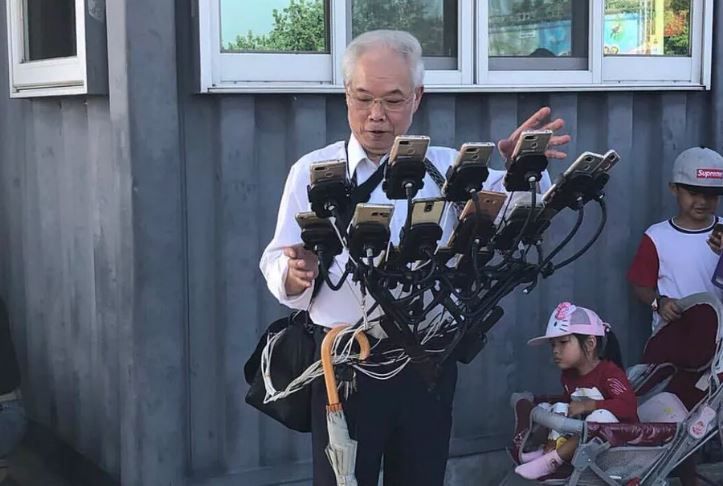 You might consider yourself an expert Pokemon Go player, but you're nothing compared to Chen San-yuan.
Chen, a 70-year-old grandfather from Taiwan, became famous when people began noticing him around town with a special rig on his bicycle that let him play Pokemon Go with multiple phones.
Now, a new photo has emerged showing Chen with 11 phones attached to a body rig, instead of a bicycle. He even carries a portable charging station in a small bag so he won't run out of juice while chasing rare Pokemons!
via Motherboard and The Verge
More pics below: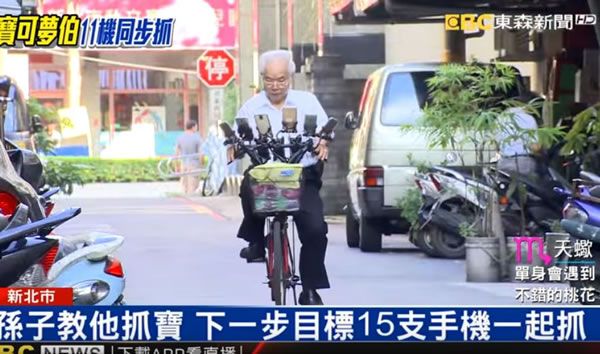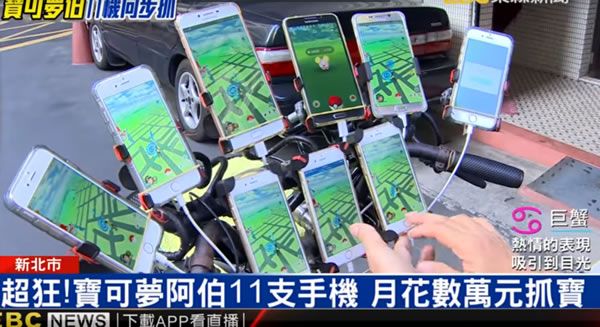 Interview with Chen by Exp.GG TW: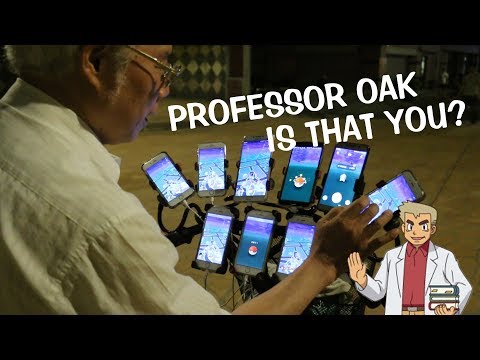 Source: neatorama