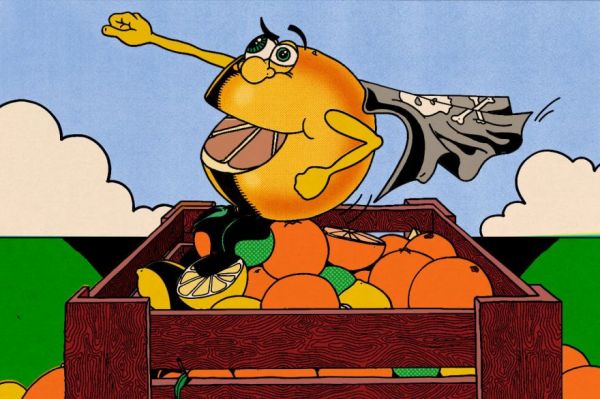 Almost all citrus fruits came from three Asian plants: the mandarin, the pomelo, and the citron. The oranges, limes, and lemons we have are products of careful crossbreeding between these base fruits and their hybrids. Then there's the grapefruit. It developed from the various citrus fruits imported to the West Indies, in some haphazard manner that history hasn't properly recorded. Even the origins of the word grapefruit is shrouded in mystery, although there are several theories of how the grapefruit was named.
This is largely guesswork, almost all of it, because citrus is a delightfully chaotic category of fruit. It hybridizes so easily that there are undoubtedly thousands, maybe more, separate varieties of citrus in the wild and in cultivation. Some of these, like the grapefruit, clementine, or Meyer lemon, catch on and become popular. But trying to figure out exactly where they came from, especially if they weren't created recently in a fruit-breeding lab, is incredibly difficult.

A Frenchman named Odet Philippe is generally credited with bringing the grapefruit to the American mainland, in the 1820s. He was the first permanent European settler in Pinellas County, Florida, where modern-day Tampa lies. (It took him several attempts; neither the swamp ecology nor the Native people particularly wanted him there.) Grapefruit was Philippe's favorite citrus fruit, and he planted huge plantations of it, and gave grafting components to his neighbors so they could grow the fruit themselves. (It is thought that Phillippe was Black, but he also purchased and owned enslaved people.) In 1892, a Mainer named Kimball Chase Atwood, having achieved success in the New York City insurance world, moved to the 265 acres of forest just south of Tampa Bay he'd purchased. Atwood burned the whole thing to the ground and started planting stuff, and soon he dedicated the land to his favorite crop: the grapefruit. The dude planted 16,000 grapefruit trees.

Grapefruit, though, is wild, and wants to remain wild.
What's weirder than the history of grapefruit is the nature of the fruit itself, due to its strange chemistry. Read how grapefruit can be uniquely dangerous at Atlas Obscura.
(Image credit: Stella Murphy)
Source: neatorama