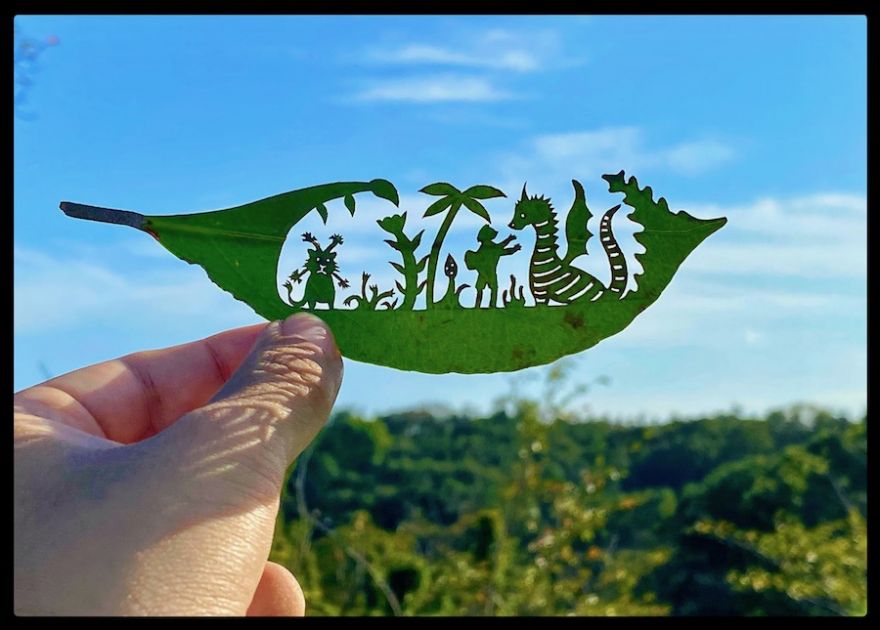 Lito has been living all of his life with attention deficit hyperactivity disorder (ADHD). He knew that he had to search for a medium with which he could channel his abnormally high levels of concentration, focus, and obsessiveness. And it seems that the 34-year-old artist found that outlet through the Japanese art of kirie (which means "cut paper").
Earlier this year in January he began experimenting, not with paper, but with leaves.
And the results are nothing short of magnificent.
Check out Lito's works over at Spoon & Tamago.
(Image Credit: Lito/ Spoon & Tamago)
Source: neatorama