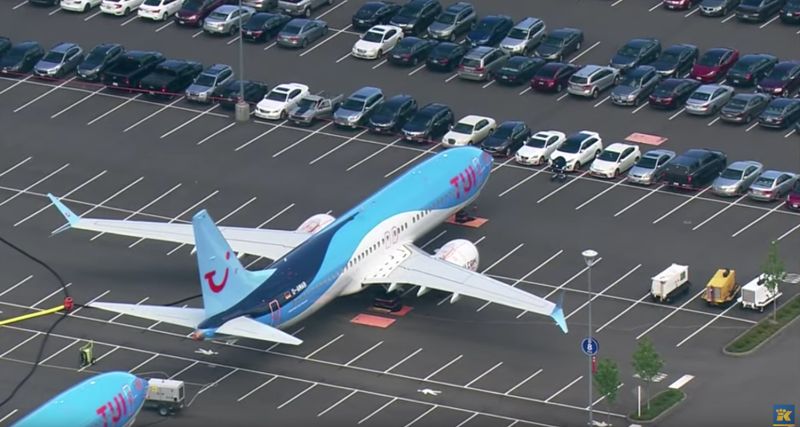 Planes are usually found in an airplane hangar, not alongside a civilian's car in a parking lot. In Washington State's Boeing's Renton Factory, however, planes and cars are parked alongside each other.
These planes are grounded 737 Max jets, parked in the parking lot due to a lack of space in the factory. Jalopnik.com has the details:
Thanks to an issue with faulty sensors in the Boeing 737 Max flight control systems, those planes have been grounded after multiple crashes were found to be related to the issue. Grounded planes are, by definition, not in the air, and as such need to be stored, on the ground, somewhere.
The imagery of planes parked alongside regular cars is quite a spectacle, and the Internet made sure of letting everyone know:
image credit: K5 News Seattle via Jalopnik.com
Source: neatorama