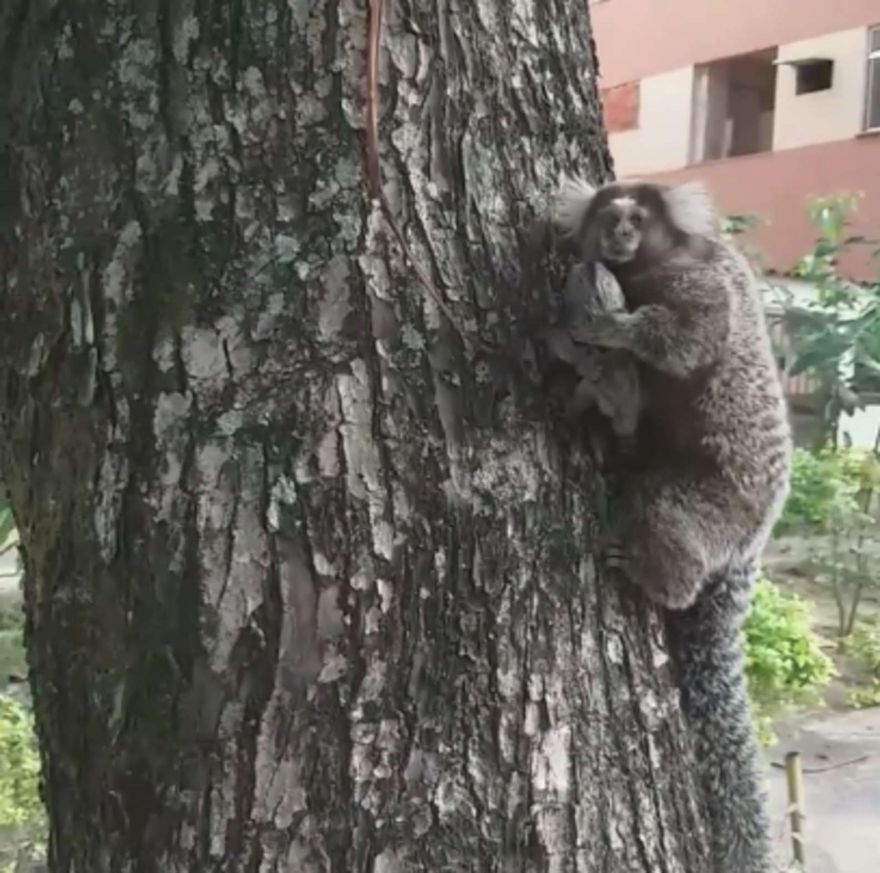 When he was walking near his home in Brazil, Igor Venâncio noticed some kids gathered in the street. Upon checking what the commotion was all about, he saw that the kids gathered around a tiny baby marmoset (a type of monkey native to the region), who lay helpless on the ground. The next thing he noticed was the baby's worried mom, who watched from a branch overhead.
Suspecting that the baby's mother was hesitant to retrieve her because of the crowd, Venâncio asked the children to give her space. But still, Mom seemed reluctant to approach.
So, Venâncio decided to arrange the reunion himself.
"Acting on instinct, I took the baby to her parent," Venâncio told The Dodo. "A car or a cat could have passed by, and maybe it wouldn't have been a happy ending."
Check out the wholesome clip over at the site.
(Image Credit: Igor Venâncio/ The Dodo)
Source: neatorama