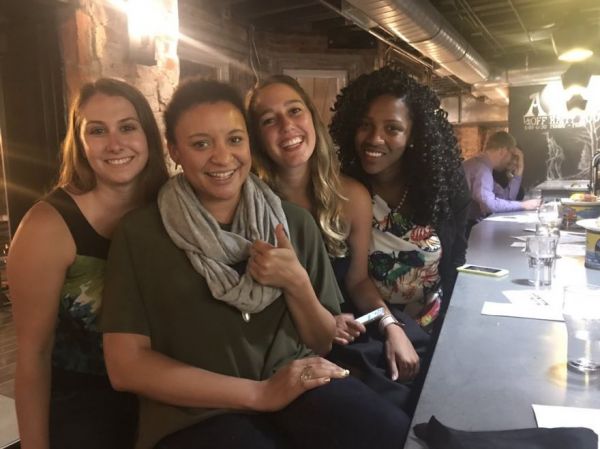 Lisette Pylant was set up on a date with a guy she'd never met. They met at a bar in Washington, DC, to get to know each other. Luckily, Pylant has a lot of friends, and even knew some people who work at the bar. When she and her date decided their relationship wasn't in the cards, she surreptitiously stayed at the bar and observed him meeting five other women, one after another, on that same night!
JK ITS NOT OVER! The bartender just texted us to tell us homeboy is on another date so I sent my friend over to retrieve his 8pm date

— Lisette Pylant (@LisettePylant) August 8, 2017
He had apparently arranged a speed-dating session, unbeknownst to the women who met him there. Pylant found a way to speak to each of the subsequent dates, and the women ended up bonding as friends. And she live-Tweeted the experience! Read the whole story in Tweets at Mashable.
(Image credit: Lisette Pylant)
Source: neatorama