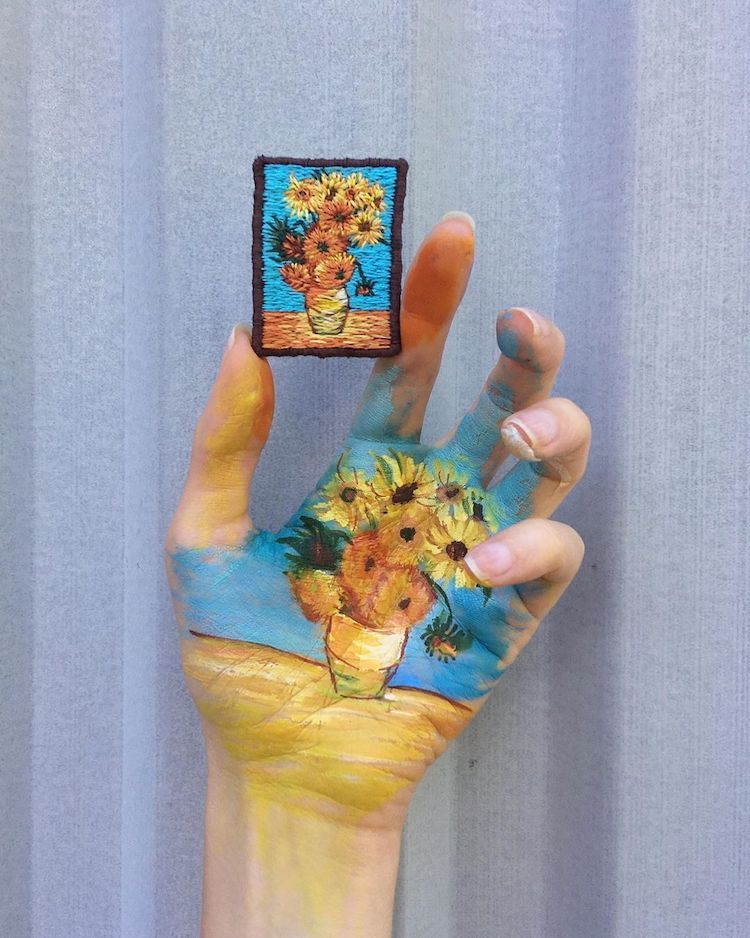 Ira Pashkevych, an embroidery artist in Ukraine, magnificently re-creates iconic paintings in thread. Her stitchwork resembles the original brushwork in precise detail. Pashkevych tells My Modern Met that she takes all of the time necessary to replicate the source painting correctly:
Embroidery is a "slow craft" and Pashkevych is not shy about how long it can take to finish a stitched piece. Much of her handiwork is meant to be worn. She creates brooches featuring landscape paintings and portraits that are stitched to felt and then finished with a swivel clasp to secure on your favorite sweater. "The complexity and execution time of a brooch can vary greatly," Pashkevych explains. "A simple brooch usually takes five hours." She worked on her popular Starry Night brooch for a week in order to capture all of its swirling details.
You can see more of her work on her Etsy page.
Source: neatorama