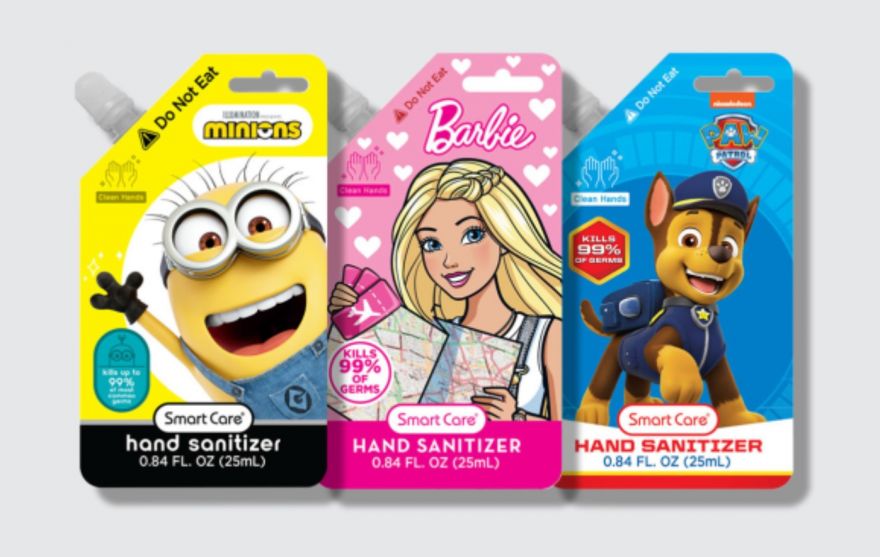 At first glance, you might think that the product is kid-friendly. After all, it is packed in a food pouch. But when you read the text, then you see the potential danger that it could have on kids. It's not food, and it's not a beverage, either. The text says "hand sanitizer."
While there are no widespread reports of children accidentally drinking hand sanitizer, the problem is serious enough that both Canadian health experts and the FDA have released warnings to consumers.
"The agency has discovered that some hand sanitizers are being packaged in beer cans, children's food pouches, water bottles, juice bottles and vodka bottles," the FDA writes. "Additionally, the FDA has found hand sanitizers that contain food flavors, such as chocolate or raspberry."
[…]
… companies are combining branding with packaging design that looks ready to eat. The most egregious examples we found are being sold under the SmartCare brand, which is owned by Ashtel Studios.
Mark Wilson of Fast Company reached out to the CEO of Ashtel Studios, Anish Patel, to hear what he has to say about this. Check out the interview over at the site.
(Image Credit: Smart Care Canada/ Fast Company)
Source: neatorama