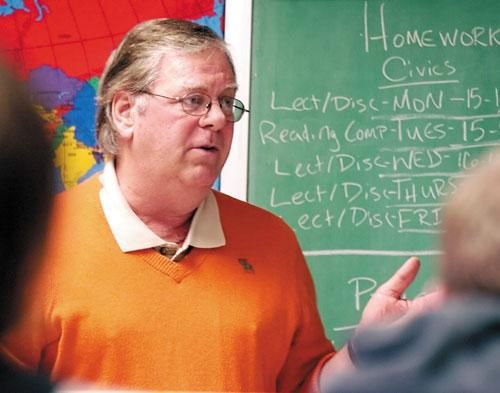 Okay, this might seem unusual, but hey, it's been sixty years since late US President Richard Nixon didn't finish his sandwich. But how did we know that? Steve Jenne, 74, of Sullivan, Illinois, preserved Nixon's half-eaten bison barbeque sandwich when the president left on September 22, 1960. Jenne preserved the sandwich by storing it in his freezer for decades, as Oddee details:
But how come Jenne came to possess the lunch of Nixon, whose legacy would years later become forever tarnished in the Watergate scandal?
For answers, let's accelerate to 88 mph and take a trip back in time. We find ourselves in the city of Sullivan on that more or less fateful date: 9/22/1960.
In case any Europeans are reading this, that'll be 22/9/1960. Don't get too confused, now.
On this date, Nixon was out on his presidential campaign. He was running against a Massachusetts senator, one John F. Kennedy.
As we know from history, a couple months later Kennedy would win the presidency. Nixon would have to wait until 1969 for his turn in the White House.
But on this September day, Nixon was in Sullivan on a campaign trip. For lunch, he was served the aforementioned bison barbeque sandwich.
Whether he wasn't all that hungry or just straight-up didn't like the sandwich has been lost to history. The facts are that he ate about half of it before proceeding to the park where he was supposed to debate Kennedy. However, Kennedy failed to show up, so Nixon took the chance to give a speech of his own.
While he was speaking, Steve Jenne – then a 14-year-old Boy Scout – kept an eye on the Senator's unfinished lunch.
"Being the good Boy Scout that I was, I stood there and guarded that sandwich," Jenne recounted to the University of Illinois.
Image via the Journal Gazette
Source: neatorama