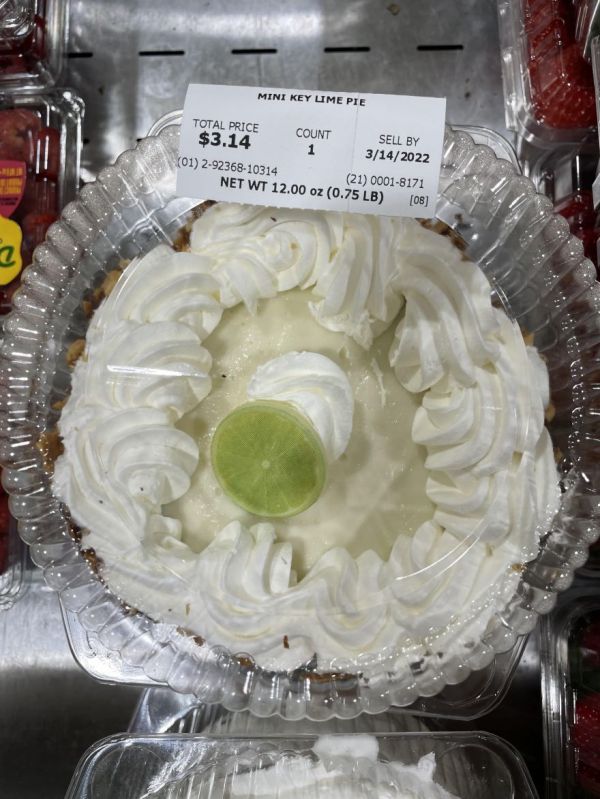 March 13 was the beginning of Daylight Saving Time (as you well know by now), and March 15 is the Ides of March. In between, we celebrate Pi Day! March the 14th is celebrated as such because the American way of writing the date is 3/14, which is as close as we'll get to 3.14159265359…∞ as a date notation. The British method doesn't work because there aren't enough months. Pi Day is a day to appreciate the mathematical constant that defines a circle. Coincidentally, it's also Albert Einstein's birthday. But most people will only celebrate by enjoying some pie.
The key lime pie above was posted at reddit specifically for Pi Day, as you can see from the price and the sell-by date. I am sure someone bought it by Sunday. Who am I kidding- the person who took the picture bought the pie!
Don't forget to wear your Pi Day shirt from the NeatoShop today. If you don't already have one, what better time to order one for next year, because they are 20% off for a limited time!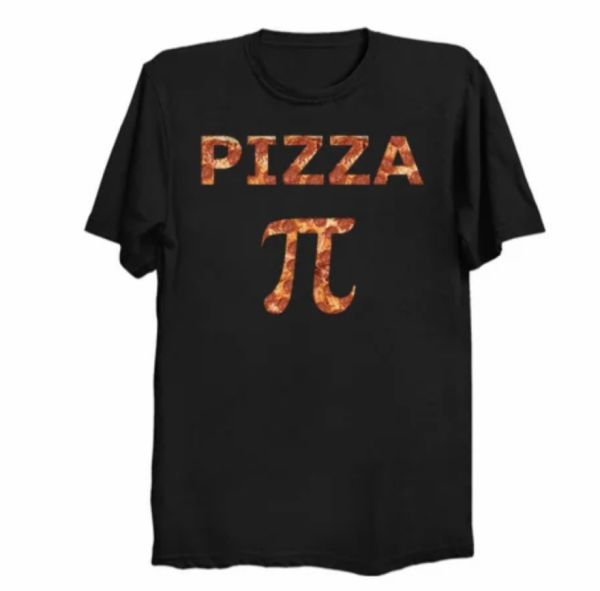 For your traditional Pi Day feast, get a pizza pie and rearrange the toppings into the π symbol. Follow that with a sweet dessert pie, as long as it's round. If you make your own, you can use the π symbol on the crust, but if you buy one, you may find them on sale today. Here's a list of Pi Day pizza and pie bargains and discounts. Most are only good today, so hurry and get yours! But be assured that Pi Day will come "round" again next year.
Source: neatorama