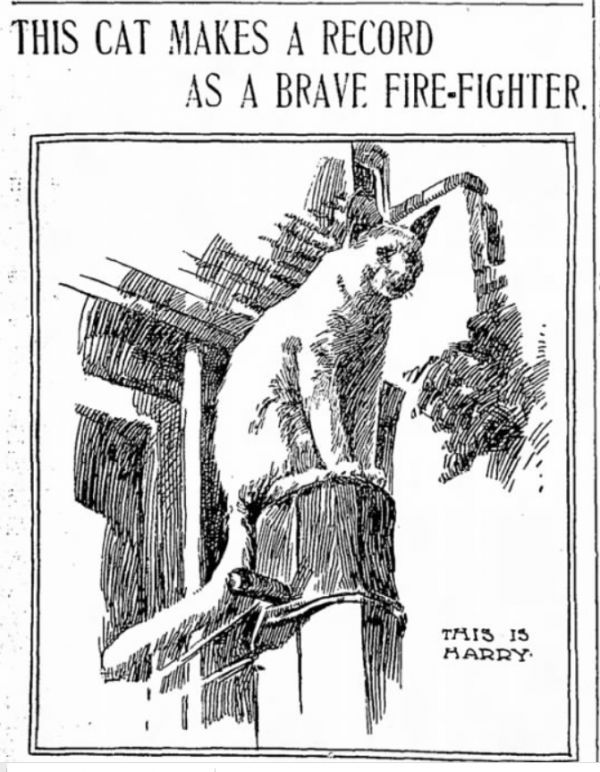 In 1899, Mrs. Lester ran a boarding house in Brooklyn. She had three cats, named Tom, Dick, and Harry. Nobody ever suspected that it would be Harry who turned out to be the hero of the family.
Until that fateful day, Harry was never the favorite of the three brother cats. In fact, he was reportedly "so big and fat that its owners never thought it would rise to the occasion of becoming a hero." Instead of playing with his brothers, Harry preferred to coil up on the bearskin rug in front of the dining room fireplace.

But on the morning of December 10, while  he was lounging in the smoking room of his home, one of the male boarders carelessly threw a lit match. Instead of falling into the cuspidor, it landed on the bottom folds of a lace curtain. In just seconds, the entire curtain was on fire.
Read how Harry saved the day, and how the house on Remson street underwent another disaster only a couple of months later at The Hatching Cat. -via Strange Company
Source: neatorama