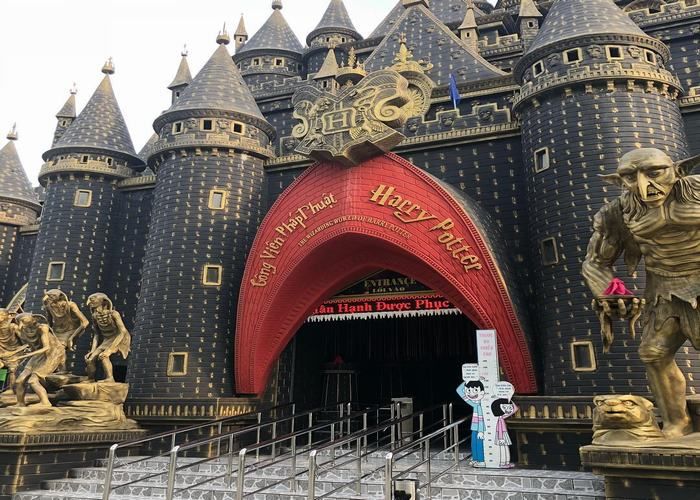 This is Suoi Tien Amusement Park, Buddhist-themed park located just outside Ho Chi Minh city (commonly known as Saigon). Most of the park really reflects the Buddhist theme like the golden dragon found at the entrance, and a garden full of Buddhas. But there are also things in the park that have nothing to do with the Buddhist theme such as the crocodile farm, coasters, and park rides.
The peculiar thing on this park, however, is its "Magic Castle" that seem to be a rip-off of the fantasy series Harry Potter.
Really weird and a bit creepy for me.
(Image Credit: Your Mileage May Vary)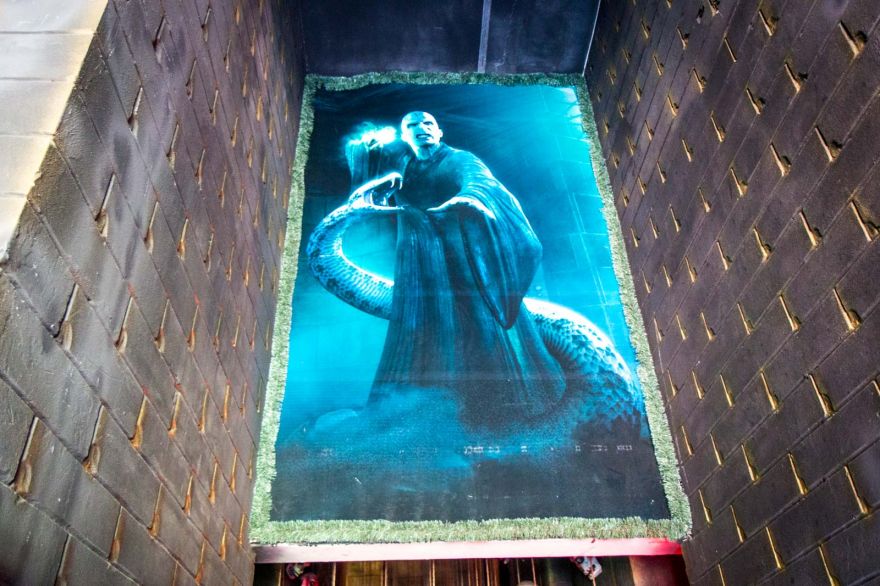 Source: neatorama