The otherworldly scenes in Norwegian photographer Maren Eliza Klemp's series Between Intervals are not an exercise in escapism. Quite the opposite: the darkness, the fog, and the spooky symbolism are the artist's attempt to face her reality. They are a visual testimony of the forces that shape her everyday life: motherhood, creativity, and a lifelong struggle with mental illness.
"I had such a strong urge to document what I was going through," Klemp explains to Creators about the origins of Between Intervals. This was back in 2013, after the artist finally received the proper diagnosis for her illness: bipolar disorder. "At the time [of starting the project]," she says, "I was reading so much about mental illness, and I started to have thoughts like, 'But what does mental illness actually look like?' 'How do my own mind and thoughts look?'"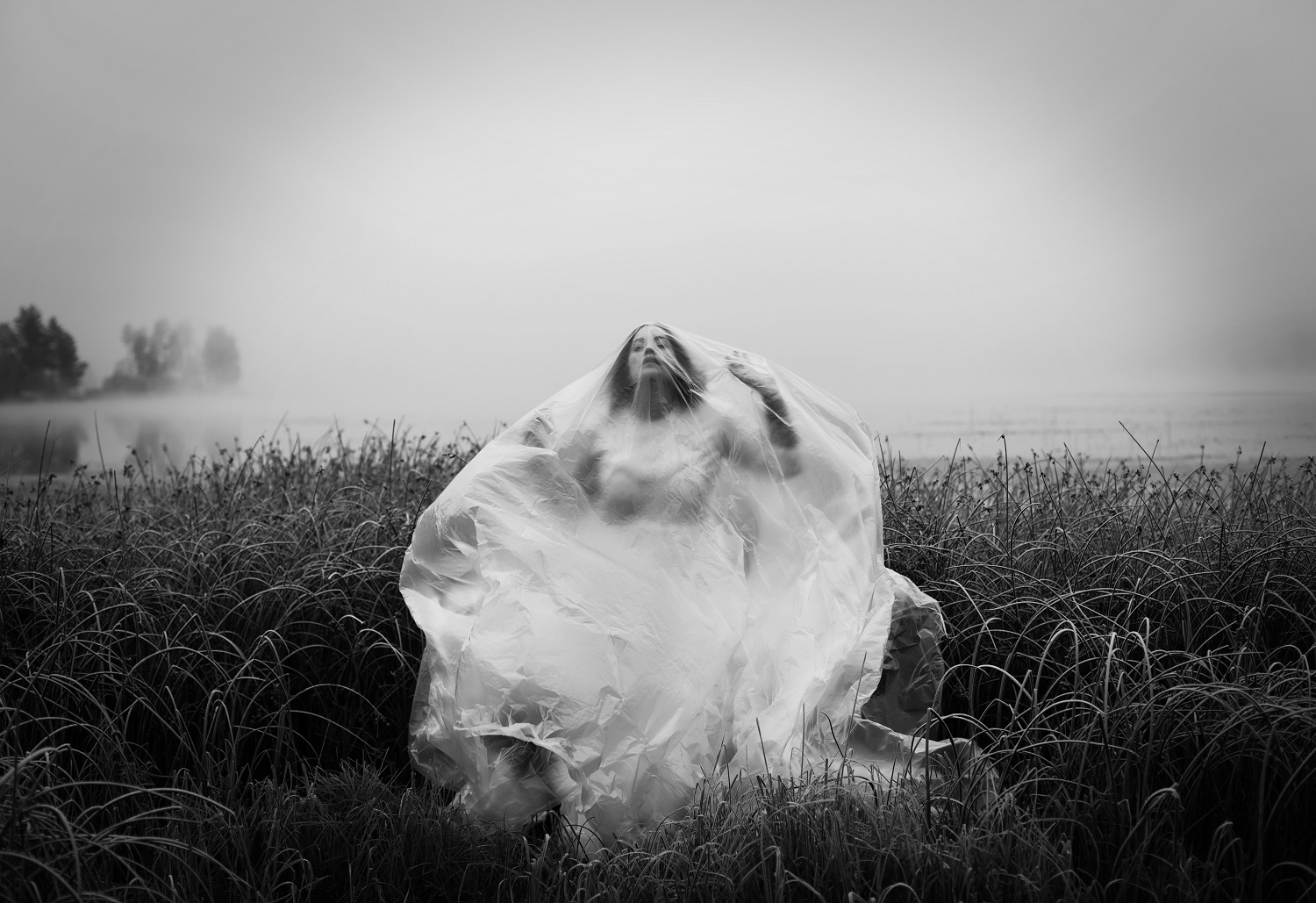 Klemp started answering these questions as she starts any project: at the drawing board. During a process that can take weeks, even months, she plans every detail for each shoot: the wardrobe, the lighting, the self-made props, and the dark and dreamy location. "Luckily," says Klemp, "the Norwegian nature is hauntingly beautiful, and is a good match with my artistic expression." She adds, "I love to use foggy landscapes as settings for my images, so I am constantly checking the weather reports and impatiently waiting for the right day for the shoot." This patience allows Klemp to find authenticity in her scenes and to minimize her post-production time in Photoshop.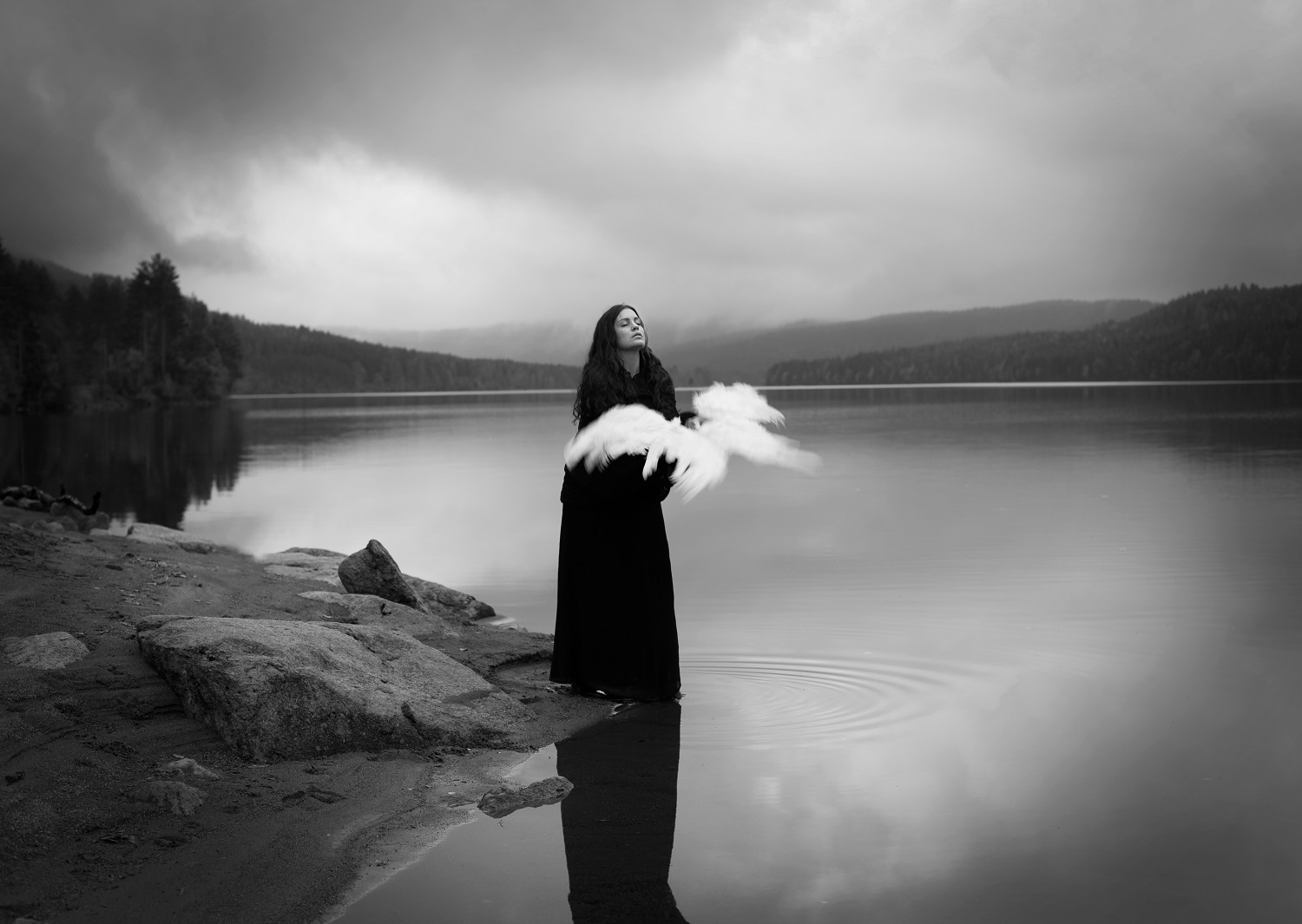 Given the eerie, menacing mood of the series, I cannot help but ask Klemp if the choice to involve her own kids in the shoot was a difficult one. She explains: "I have often worried about my children being affected by my illness in a harmful way, so it was important for me to talk about this fear by including them in the project." Apart from the thrill of earning a bit of pocket money for helping mom, Klemp says that her kids "found it very exciting that we were creating art together, and they liked how the pictures turned out."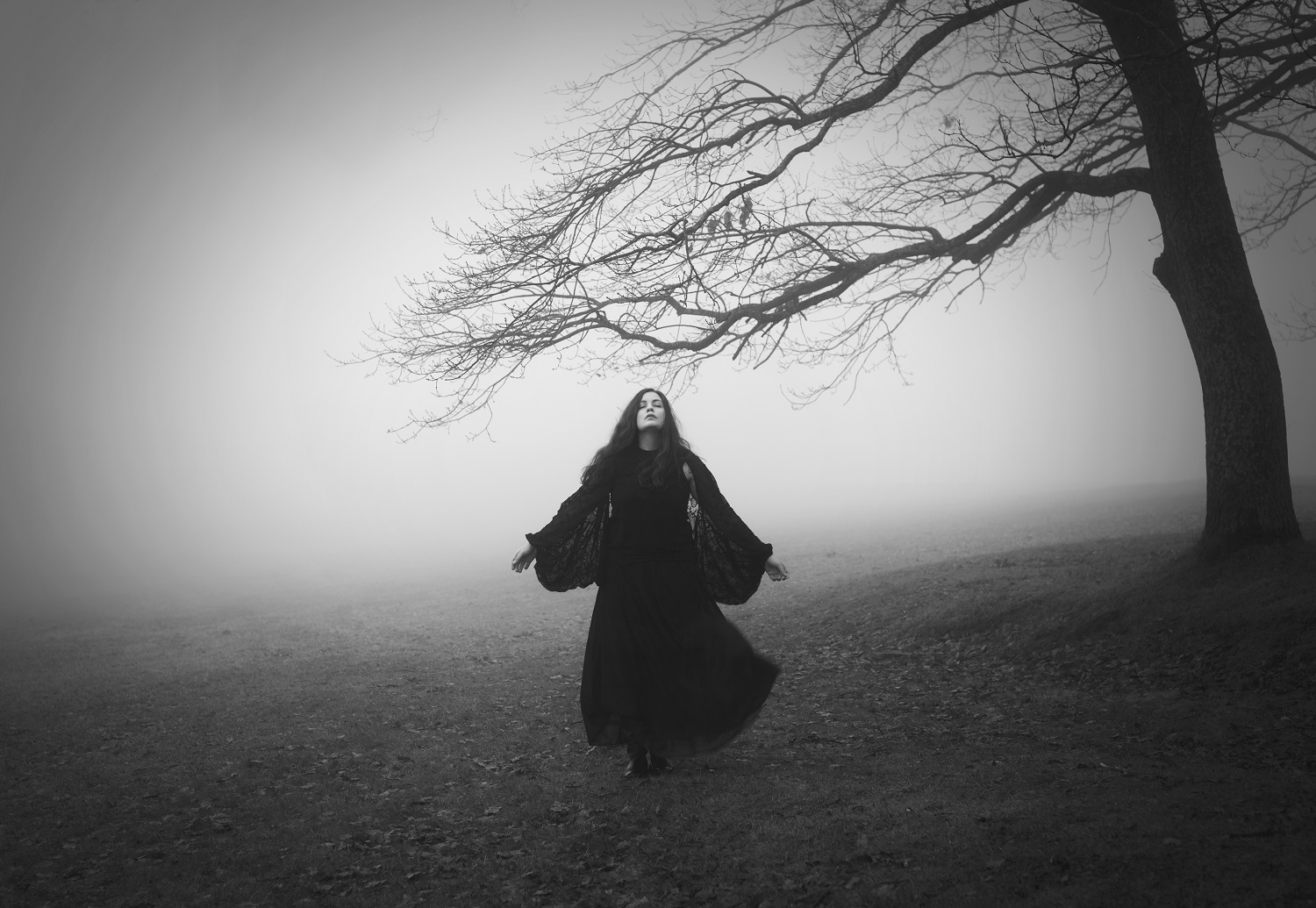 Offering the darker side of her and her family's life, however, is not always easy. "I have never regretted making this series," she explains, "but at times I do feel scared and even naked when I think about all the people who are viewing the images."
And yet, Klemp says that, since her diagnosis, she has felt the desire more and more to share her experiences. "There is still stigma attached to mental illness," she says, "and my hope is that this series can help remove some of it. I have received letters from people all over the world who are thanking me for making this work, and that they can relate to the images. This makes it all worth it to me."
Maren Eliza Klemp also co-authored the book Between Intervals with American photographer and professor Dr. José Escobar. To see more Klemp's work, check out her website.
Related:
'Mood Ring' Group Show Paints an Honest Portrait of Mental Illness

[NSFW] Nude Occult Rituals Staged Against Norway's Stark Landscape
A Narcoleptic Artist Draws His Apocalyptic Sleep Paralysis Visions in Ink
Source: vice.com