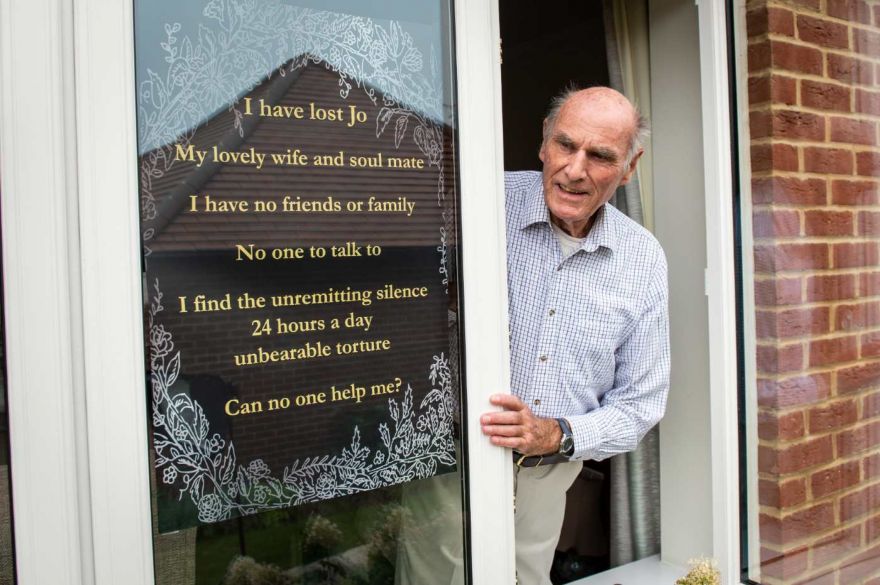 Tony Williams had no one to talk to. Ever since his wife Jo died of pancreatic cancer last year, Tony spent his days just sitting near the phone, hoping that it would ring. It didn't.
Without any family nearby, Tony put two adverts in his local newspaper looking for a friend to chat to, but didn't get any replies.
In a bid to find a pal to listen to music with, or just chat in the garden, Tony had business cards made to hand out when he went to the supermarket or out for a walk.
The 75-year-old physicist, however, did not receive any phone calls, despite his efforts. Finally, he decided to put up a poster on his window.
"I have lost Jo, my lovely wife and soul mate. I have no friends and family, no one to talk to. I find the unremitting silence 24 hours a day unbearable torture," wrote Tony on the poster. "Can no one help me?"
Now, after spending a summer "waiting for the phone to ring," Tony has been swamped by the responses.
He is enjoying chatting on the phone to strangers—now friends—from around the world,
People from America, Germany, Holland, Australia, Egypt, India, and Japan have been in touch inviting him on road trips to the U.S. or for an afternoon drinking gin and tonics.
[…]
"I've just been completely overwhelmed and am so thankful for it all," he said.
Very wholesome.
(Image Credit: SWNS/ Good News Network)
Source: neatorama