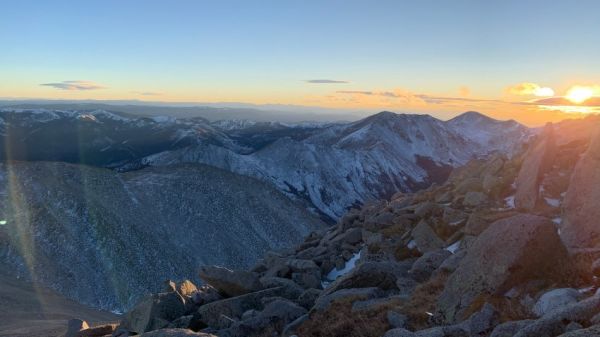 In October, Nick Noland took off on a solo hike that was only nine miles, round trip. But after watching the sunset from the mountain summit, he had to find his way back in the freezing dark. He lost feeling in his feet, and therefore did not realize when he lost his shoes.
I tucked myself under the roots of a large, fallen pine and scraped in as many leaves and branches as I could to cover myself. I settled into a fetal position, and planned to wait for daylight.

But lying under that downed tree, I began to wonder if I had dug my own grave. I started thinking I might never get home. I thought about the sparkle in my oldest kid's eye, the way my one-year-old says "Daddy," and of my wife.
Noland make it back to his truck, but there was stil plenty of trouble ahead. Read his story at Outside Online. -via Digg
(Image credit: Nick Noland)
 
Source: neatorama