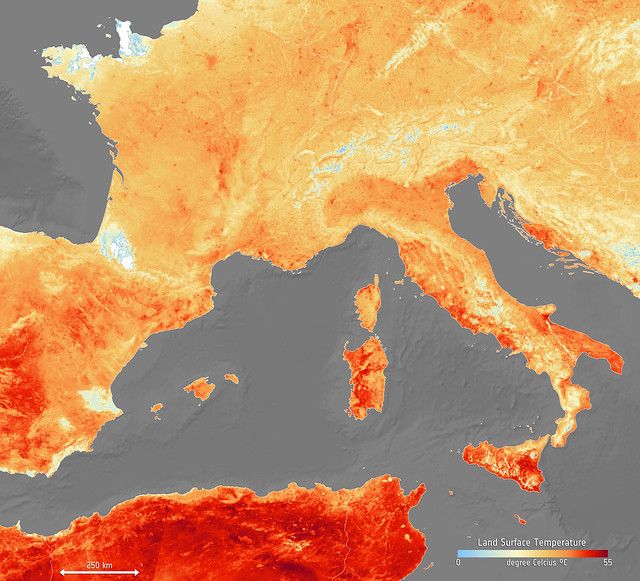 It's an unbearably hot summer for Europe this year as a heat wave has kicked in several countries and is expected to persist until next week. For those traveling to Europe, better bring your sun hat as temperatures will continue to rise into the three digit range.
Over the last century, Europe has increasingly experienced heat waves, and since 1500 AD, the region's five hottest summers have occurred in 2018, 2016, 2010, 2003, and 2002. Expectedly, temperature records will continue to break as Earth's overall climate continues its relentless, accelerated rise.
Various parts of Europe recorded high temperatures. Paris had 104 degrees F last Wednesday. Spain experienced some wildfires with the temperature coming up to 100 degrees last Thursday. Poland was at 101 degrees while German reached 103 degrees. Aside from climate change, scientists say that Rossby Waves also affect the weather patterns in Europe.
Though, it's not just boosted overall temperatures that have contributed to Europe's heat waves. Winds in the high atmosphere (the jet stream) that move in giant waves around the planet, called Rossby Waves, have changed, explained Rahmstorf. Specifically, these major atmospheric flows have been slowing down and grow weirder and more curvy. This leaves persistent weather patterns — like heat — stalled over big regions, like Europe.
(Image credit: ESA/Wikimedia Commons)
Source: neatorama