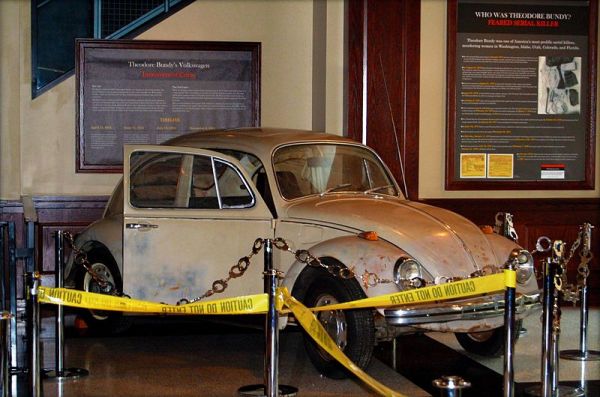 True crime fans know Ann Rule as the queen of the genre. But she had yet to write her first book when she worked at a crisis hotline in the early 1970s. There she befriended a co-worker named Ted Bundy, and even gave him ride home occasionally. Later, when there was a serial killer on the loose in Seattle, the physical description of the perpetrator reminded her of Bundy.
What helped ease her mind was that encounters with the killer often included mentions of a Volkswagen Beetle. The assailant often lured his female victims to the car under the pretense of needing help carrying bags, with a fake cast on his arm or leg to diminish suspicion. The killer would then hit them with a crowbar and stuff them into the passenger side of the car, where he had ripped out the seat to better accommodate their unconscious and prostrate frames.

Although the physical description seemed to match Bundy and one witness overheard the assailant saying his name was "Ted," Rule knew that the Bundy she had once worked alongside—and was still friendly with—didn't own a car. Still, she harbored doubts. So she asked a friend on the police force to check his car registration, and was surprised to learn Bundy owned a tan 1968 Volkswagen Beetle.
Bundy was eventually convicted of three murders, although he was suspected of dozens more. The VW Bug supplied evidence of those crimes. But what happened to the car after Bundy's arrest? The story of the world's most notorious Beetle is told at Mental Floss.
(Image credit: DCTWINKIE5500)
Source: neatorama