Henry Swanzy is the founder of Less is Better and an award-winning British designer with a passion for creating beautiful, functional alternatives to mass-produced products. He has recently started investigating his own waste streams as well as those of local businesses as a source of raw materials for new products. We caught up with him to find out more.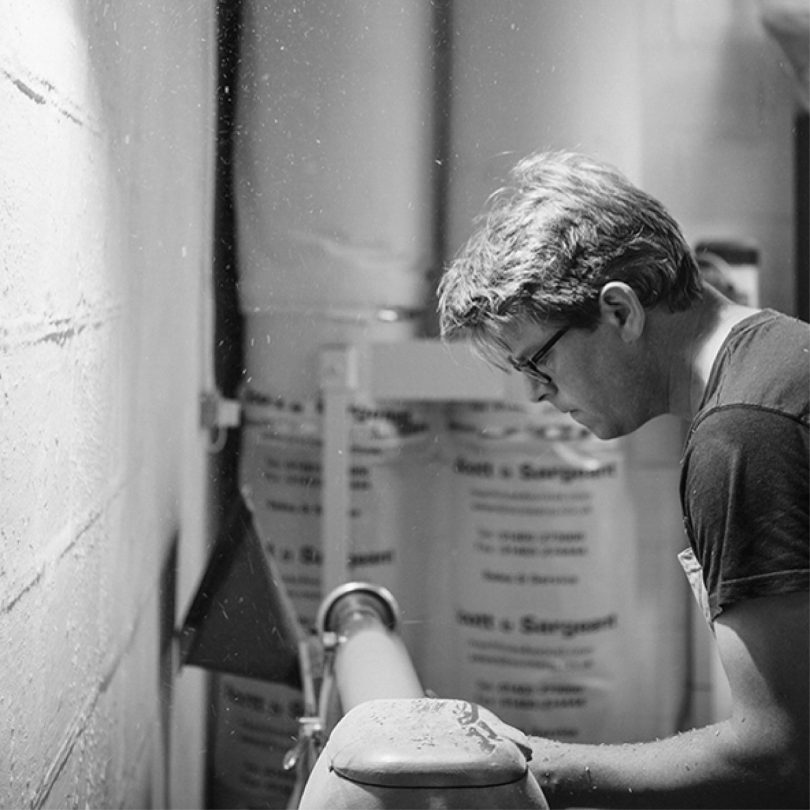 Tell me a little bit about your childhood, education, and background in terms of how you first became interested in creativity, design and sustainability.
Creativity began with tinkering around in a home garage/workshop with my dad. I was lucky enough to go to a school that placed importance on craft – it all started with the making. Sustainability has also been with me for a very long time. Asking what sowed the seed is a pretty profound sort of a question that I am not sure I have an answer to, but I can be sure that my thoughts and opinions were cemented by having an older sister who was an animal behaviorist and research scientist. It gave me a bigger picture awareness of our impact as a species.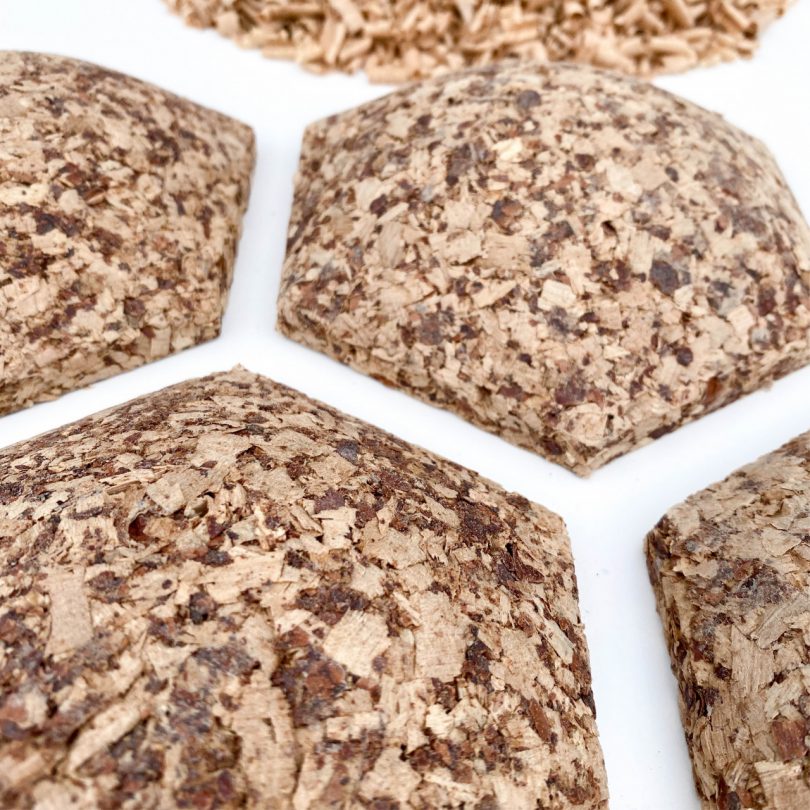 How would you describe your project/product?
HexBix are humble things – acoustic wall tiles. Pleasing in form, especially en masse, but I see their role more in the message they bring and the conversations they will hopefully provoke.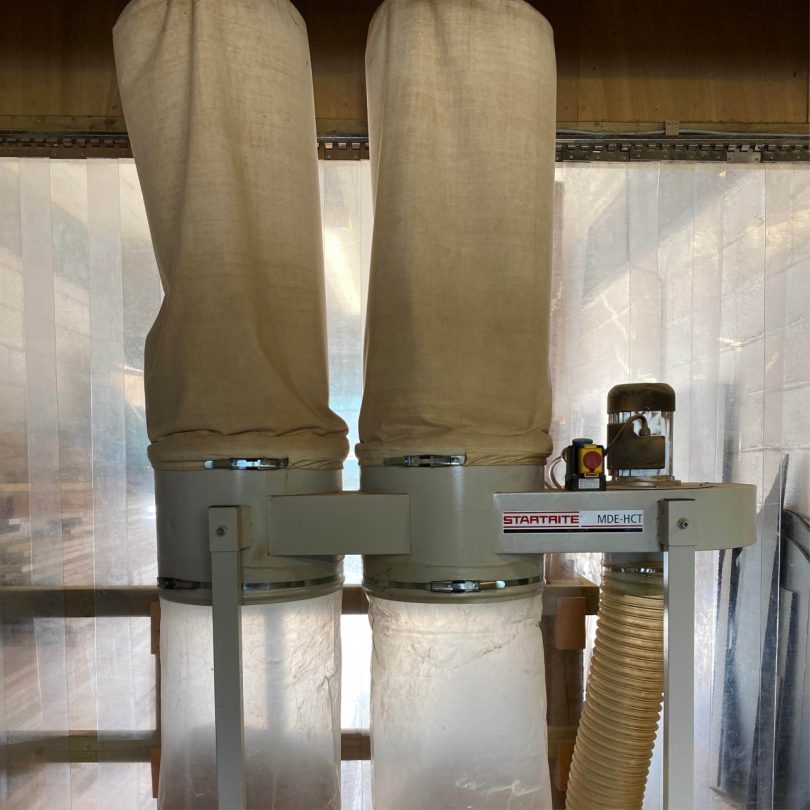 What inspired this project/product?
Looking at our own waste stream as a producer of wooden furniture, and literally asking myself what I could do with that lot!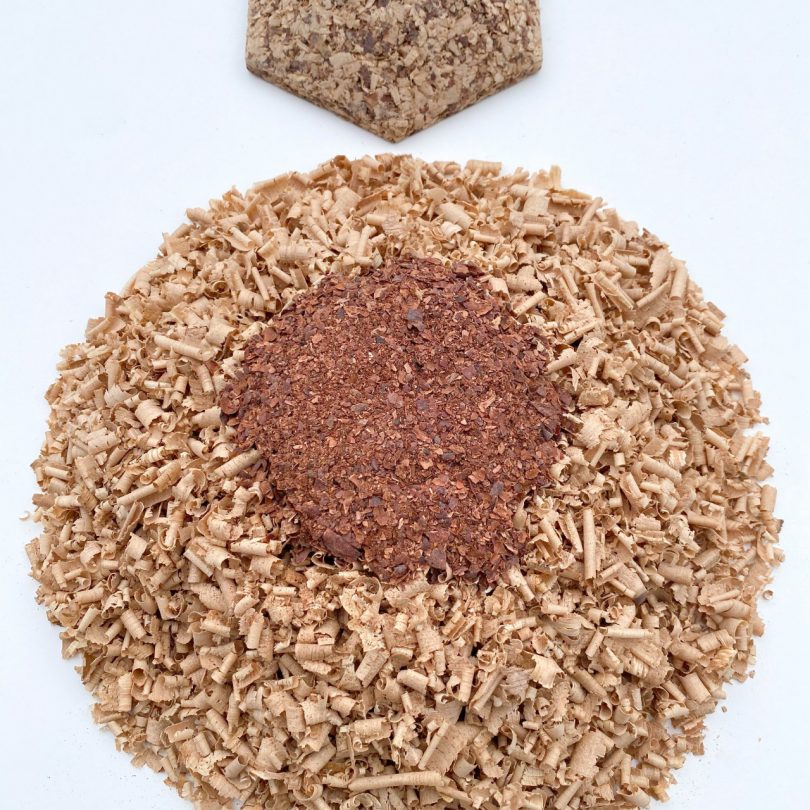 What waste (and other) materials are you using, how did you select those particular materials and how do you source them?
Processing timber from 'rough sawn' to 'prepared' (which means flat, and of an even thickness) unavoidably produces significant and bulky waste. It is specifically the shavings off this machine (the planer/thicknesser) which are suitable. I looked at a number of other local businesses and the cocoa husks from Chocolarder (a bean to bar manufacturer two miles up the road from me in Falmouth, Cornwall) are added into the mix for some of the tiles.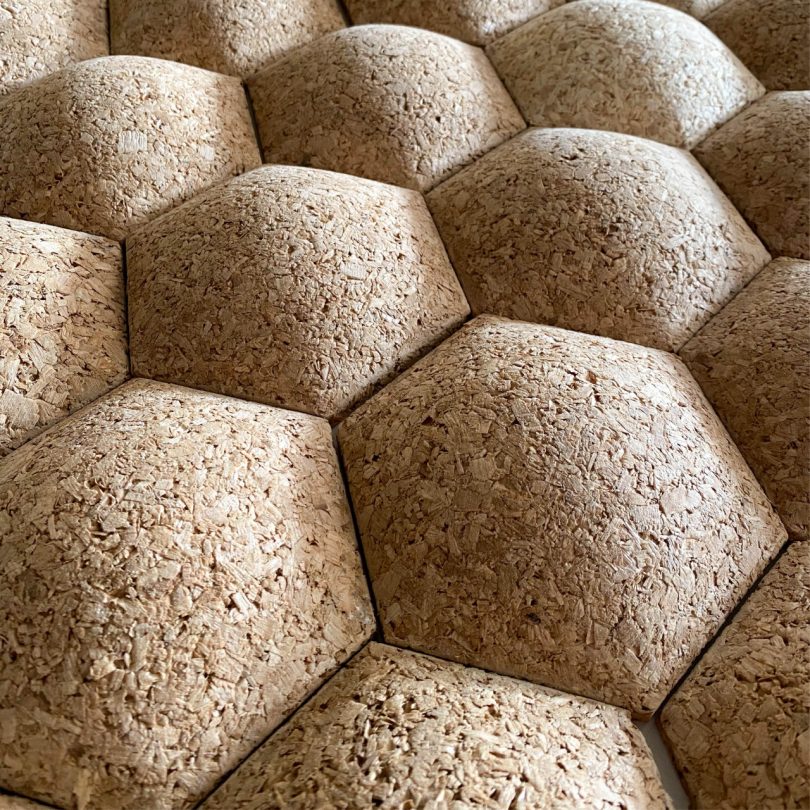 When did you first become interested in using waste as raw material and what motivated this decision?
It has been gnawing away at me for some time. I then read a very interesting book called Wasted: When Trash Becomes Treasure and did a rather inspiring masterclass that is now part of Making Design Circular – that was just the catalyst I needed.
What processes do the materials have to undergo to become the finished product?
Minimal. Filtering is the first process – by removing the smaller 'dustier' particles, it is possible to capitalize on the structural integrity of the waste material, and therefore minimize the amount of bonding agent required. That has always been paramount to my process: pushing the percentage of waste to the absolute maximum, and any additions to a minimum. The pure wood tiles are (by volume) 93% waste, the cocoa husks need a little more bonding and they are 89% waste. I'm pretty proud of those numbers!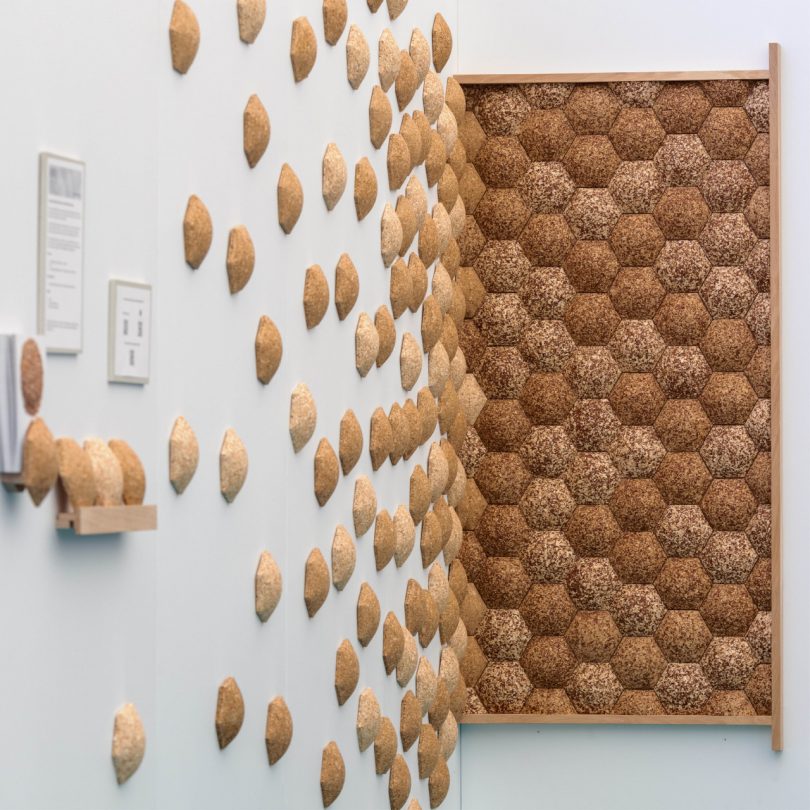 What happens to your products at the end of their life – can they go back into the circular economy?
In a word, no – I haven't found a route for them back into the circular economy yet. The bonding agent used is PVA. This is regarded environmentally as a pretty 'good' glue, and under the right conditions, it does fully biodegrade. The chemistry around it is complicated and finding alternatives is definitely something I am looking to explore. I started my research using natural starches, which it would be wonderful to use – I am optimistic that in different (hotter, drier) climates there is real potential in this idea. With further research, momentum and commercial interest, I believe it will be possible to do better.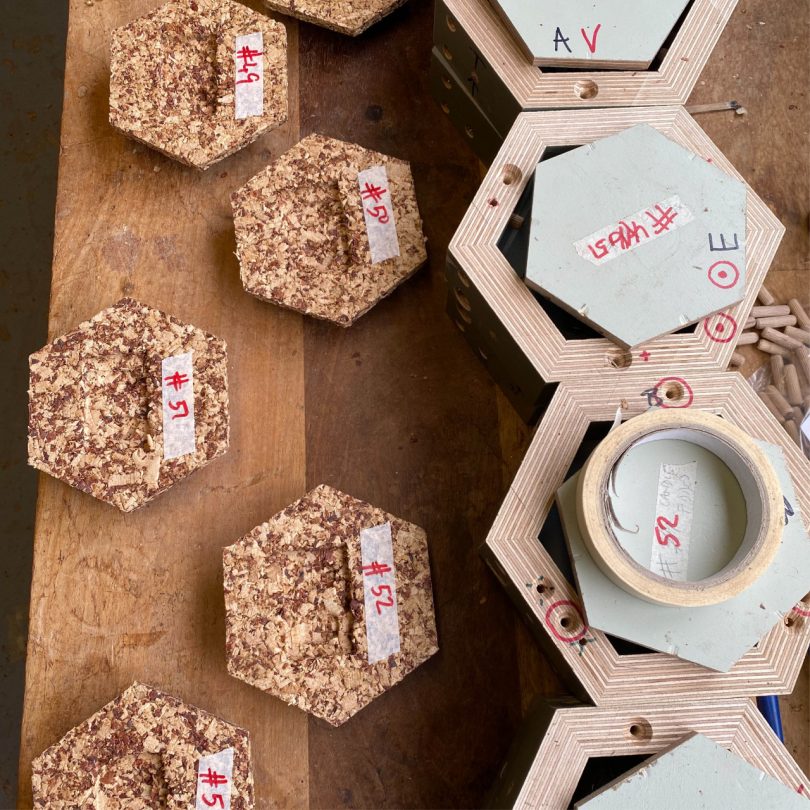 How did you feel the first time you saw the transformation from waste material to product/prototype?
Oh, it's exciting alright – the sense that you are doing anything that perhaps nobody has done quite the way you are doing it before is what motivates me as a designer generally. Developing something from what was previously deemed waste – well, it's a thrill!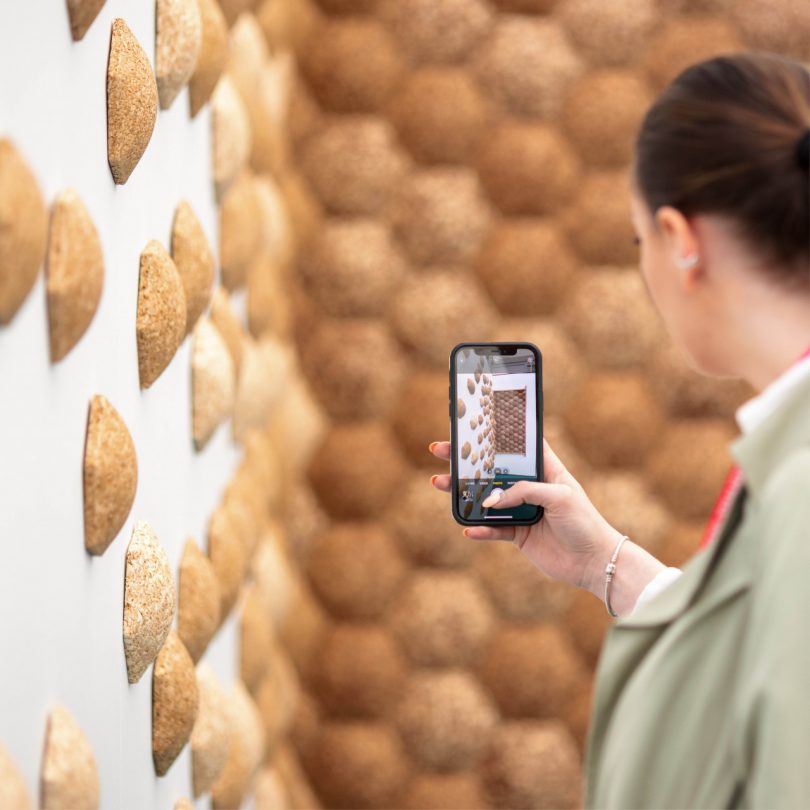 How have people reacted to this project?
They have only just launched – at London's Clerkenwell Design Week in May and the response has already been enormously positive. Interest came from across the board but specifically architects and interior designers within the workplace, hospitality and retail sectors. In the days since the show, we have had a number of architect enquiries relating to specific existing projects. There has been very strong interest from a significant nationwide retailer, and the Hive installation itself is looking like it is heading to a new restaurant in Reading. As launches go, we couldn't be more encouraged!
How do you feel opinions towards waste as a raw material are changing?
Waste is now viewed with eagerly curious open eyes!
What do you think the future holds for waste as a raw material?
Well, a changing relationship that's for sure. The more that is done with waste and the better it is, the more the producers will become attuned to it, and perhaps view it as 'raw material in a different form'. If value can be added, then the more the whole cycle will be scrutinized, and it is intercepting waste, and potentially looking after it/segregating it before it gets labelled as such which is key to our maturing perception of all raw materials.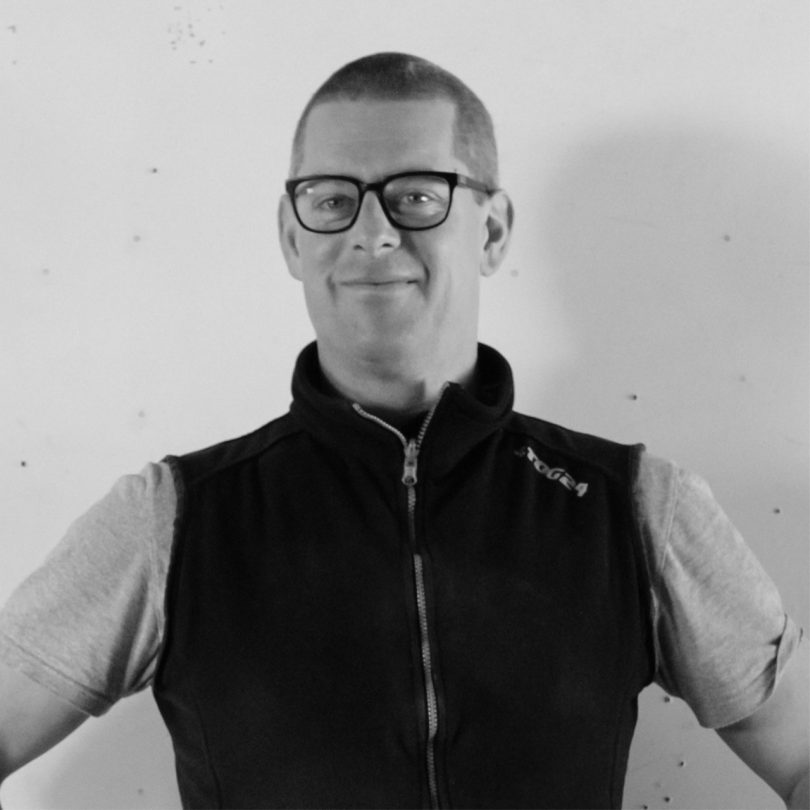 Source: design-milk