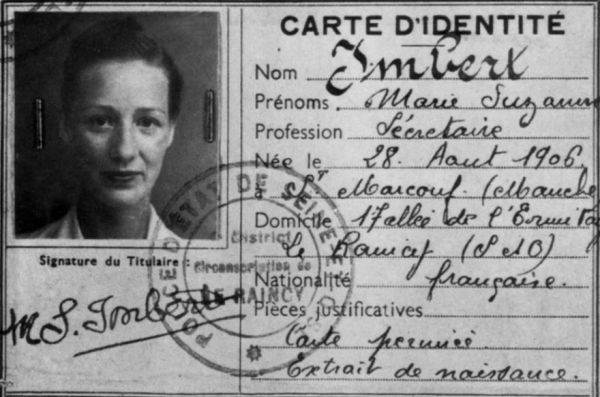 Marie-Madeleine Fourcade was born into privilege in France in 1909. She grew up as a socialite, and gained notice as a reporter in the Paris fashion industry. Fourcade was also independent and adventurous, qualities that gained focus when Germany invaded France during World War II. The socialite became a resistance spy and recruiter and then leader. Fourcade was captured by the Gestapo twice.
The second time Marie escaped arrest was a much closer call and far more extraordinary story. In a Gestapo prison in Aix-en-Provence, she considered taking cyanide that she'd kept hidden on her in case of capture, but knew by doing so, she would be sentencing the rest of her remaining agents to death as well. In her cell, there was a small barred window with wooden boards to let in a small amount of air and light. When her guards went off duty in the small hours of the morning , she stripped naked and began forcing her petite body through an impossibly tight opening. After a few failed and excruciatingly painful attempts, Marie had made it out, clutching her dress by her teeth, bloody and bruised. Dodging the flashlight of a guard who had heard noises, she darted across the street to find refuge inside the mausoleum of a cemetery. She later found a small creek to wash her wounds and lose the scent of blood that would surely put German search dogs on her trail.
Read the rest of that story and those of Fourcade's other exploits at Messy Messy Chic.
Source: neatorama