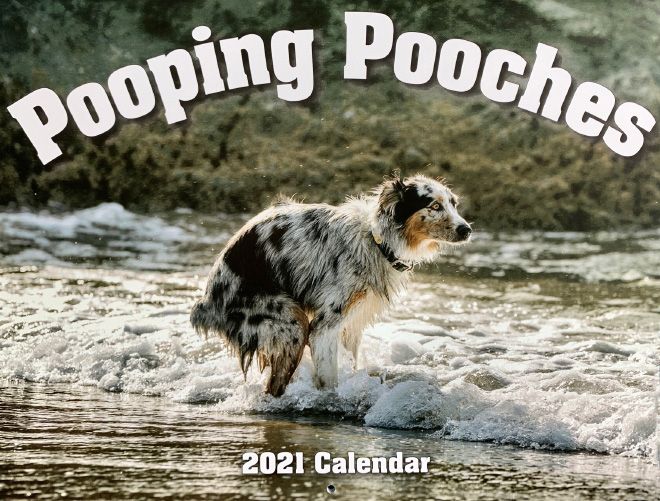 Why spend $16.99 for a calendar filled with photos of pooping dogs? Two reasons: because it reminds you to poop regularly, and because it's for charity.
For every calendar sold, $1 will be donated to the Maui Humane Society, an organization which helps animals in need.
And if you want to donate more to the organization, while having fun at the same time, you can also buy the Pooping Pooches 500-piece Jigsaw Puzzle.
Just like the calendar, every puzzle sale will also contribute to Maui Humane Society to help animals in need (one poop at a time).
Well, what do you think?
(Image Credit: Gag Gifts For Good Causes/ Sad and Useless)
Source: neatorama