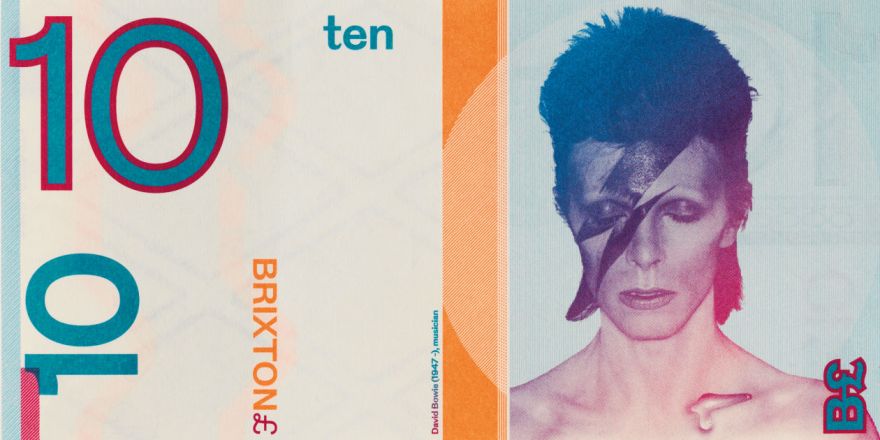 During the Great Depression, many localities in the United States printed their own local currencies that residents could spend at local businesses. This currency, also called scrip, was issued during the time where uncertainty led to hoarding and the subsequent shortage of the official dollar.
Nowadays, local currencies are issued to foster the "buy local" mentality and cultivate a sense of community. There's logic behind it, as money spent with local indie businesses circulate in the neighborhood economy up to three times longer than money spent on national chains, as noted by the International Monetary Fund.
In 2012, pop star David Bowie lent his likeness to be put on the local currency of his birthplace, the south London neighborhood of Brixton. The Brixton Pound has since gained popularity:
It is accepted on local buses and for council tax payments. In addition to bills, it can also be used for payments online and via text messages. There are some 500,000 Bristol pounds in online accounts and 70,000 circulating in cash.
Yet, for many users it is the novelty designs, rather than practical use, that make local currencies attractive. The bill that pictures Mr. Bowie represents 10 Brixton pounds but has sold for as much as £50 online …
Read the rest over at the Wall Street Journal.
(Previously on Neatorama: The Rise of Artisanal Cash)
Source: neatorama