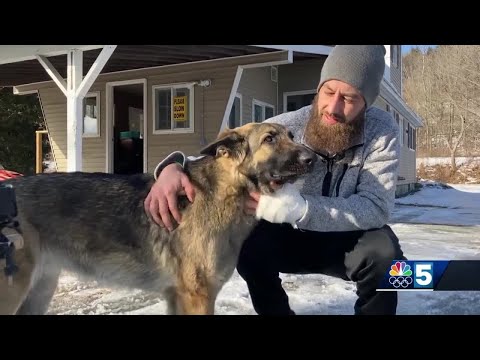 Tinsley is a Shiloh Shepard and packmate of the human Cam Laundry. A few days ago, Tinsley, Laundry, and another human were driving down a snowy highway in New Hampshire. Laundry, who was driving, had an accident and crashed the car.
Other drivers saw Tinsley late that night, trying to get their attention. She led police to the scene of the crash, where Laundry and his friend were immoblized and suffering from hypothermia. EMTs rescued and treated the humans while Tinsley calmly observed.
After Laundry and his friend were released, he set about rewarding Tinsley for her work. He tells NBC 5 News that the dog has venison and backtrap in her future.
-via Laughing Squid
Source: neatorama